Wrong Way, Corrigan!
Join Slate's open thread for the week of July 17.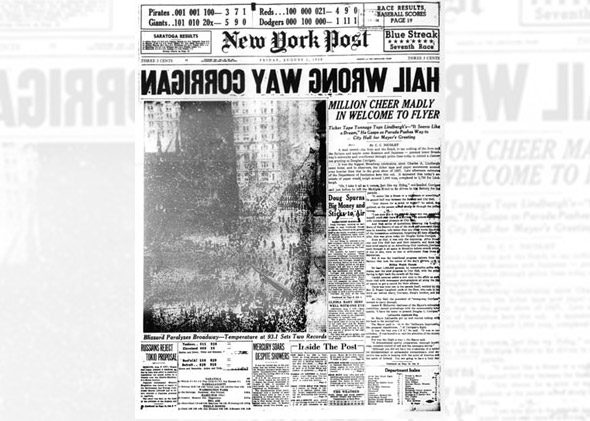 On this day in 1938, shortly after taking off from a New York City airfield, the aviator Douglas Corrigan made what he claimed was a simple wrong turn, turning away from his authorized destination of California and toward Europe, thus beginning a 28-hour trans-Atlantic flight to Ireland. You may use the comment thread on this page to celebrate the playful legacy of the pilot who became known as Wrong Way Corrigan or to pursue a freewheeling, off-topic discussion.