Is Obesity the Government's Business?
Watch—and participate in—the Slate/Intelligence Squared live debate on Feb. 7.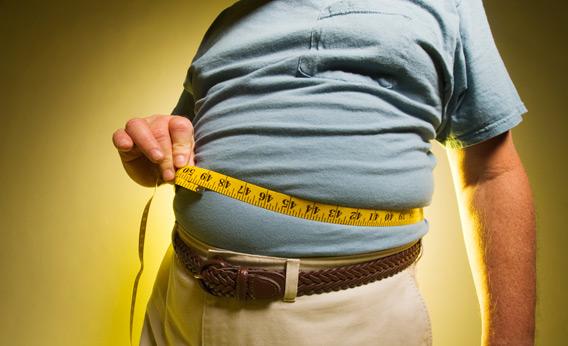 Doctors and public policy officials across the country have sounded the alarm about the obesity epidemic. More than one-third of American adults are obese—and another one-third are overweight—while rates for children have tripled since the 1970s. Obesity may put us at an increased risk for heart disease, Type 2 diabetes, cancer, stroke, and other illnesses. And aside from its human costs, among them mortality, morbidity, and discrimination, obesity is responsible for $150 billion annually in medical costs.
At the same time, however, new research suggests that the links between body weight and health are more tenuous than we thought. Some fear that a "moral panic" over fat will divert government funds and energies from real health concerns, such as hypertension. Others are wary about federal trespasses on their individual rights. Should the government intervene to stem the rising tide of obesity, or should the battle of the bulge be fought at home?
Can't be in New York? Watch the debate on streaming video.

Four medical and health care policy luminaries will tackle these questions at the next Slate/Intelligence Squared U.S. live debate on Feb. 7 at NYU's Skirball Center in New York City. We'd like to invite you to attend—we're offering Slate readers a 30 percent discount on tickets (see below)—and we hope you will use the comments section of this article to submit questions for the debaters. We'll pick the most interesting one, and moderator John Donvan will ask it at the event. Be sure to include your full name and hometown with your question.
The motion for the debate is "Obesity is the Government's Business." WebMD Chief Lifestyle Expert Dr. Pamela Peeke will partner with former U.S. Surgeon General Dr. David Satcher to support the motion that government has a role to play in fighting obesity. They will argue that federal initiatives achieve results private ones can't match, and that the medical, economic, and psychological stakes of obesity are too high to ignore. Meanwhile, Paul Campos, a law professor and author of The Obesity Myth, will team up with Fox News anchor John Stossel to oppose the motion, contending that peoples' waistlines are their own responsibility. For Stossel, the idea of government intervention conjures up scenes from dystopian fiction—agents snatching cupcakes from our hands or forcing us onto treadmills. Campos, less concerned about preserving basic American liberties and more intent on reducing the stigma associated with obesity, believes that the government should promote nutritious foods and active lifestyles for their proven health benefits, but leave body size out of the equation.
The details about the debate:

When/Where: Feb. 7, 2012, at Skirball Center for the Performing Arts, New York University, located at 566 LaGuardia Place (at Washington Square South). The evening begins at 5:45 p.m. with a cash-bar reception for panelists and audience members; the live debate starts at 6:45 p.m. and ends at 8:30 p.m. For venue information, click here.
Tickets: $40 ($12 for students with ID). Purchase tickets here, and be sure to enter the special Slate promotional discount code, Slate30, to receive 30 percent off your ticket.
Dr. Pamela Peeke is a nationally renowned physician, scientist and expert in the fields of nutrition, metabolism, stress and fitness. Named one of America's top physicians by the Consumers Research Council of America, she has been the recipient of numerous national awards in recognition of her leadership in promoting fitness and healthy lifestyle. Dr. Peeke is a member of the Maryland Governor's Council on Fitness, Presidential Challenge Advocate for the President's Council on Fitness, Sports and Nutrition, and is national spokeswoman for the American College of Sports Medicine's Exercise is Medicine global campaign. Dr. Peeke is chief lifestyle expert for WebMD's 50 million members and the chief medical correspondent for nutrition and fitness for Discovery Health TV, as well as a New York Times best-selling author of Fight Fat After Forty, Body for Life for Women, and Fit To Live.
Dr. David Satcher served as the 16th surgeon general of the United States and published America's first "Call To Action To Prevent and Decrease Overweight and Obesity." Formerly a four-star admiral in the United States Public Health Service Commissioned Corps and Director of the CDC, Satcher simultaneously held the positions of surgeon general and assistant secretary for health from February 1998 through January 2001. Dr. Satcher is a former Robert Wood Johnson clinical scholar, Macy faculty fellow and the recipient of 18 honorary degrees and numerous distinguished honors, including top awards from the American Medical Association, the American College of Physicians, and the American Academy of Family Physicians. He is currently the director of the Satcher Health Leadership Institute at Morehouse School of Medicine.
Paul Campos is a law professor, author, and journalist currently on the faculty of the University of Colorado in Boulder. He is the author of The Obesity Myth: Why America's Obsession With Weight is Hazardous to Your Health. Campos has published extensively on the current obesity debate regarding the extent to which weight management should be a subject of public health intermediation. His work on this subject has been featured in, among other publications, Scientific American, New Scientist, the New York Times, the New Republic, and the Los Angeles Times.
The host of Stossel, a weekly program airing Thursdays at 10 p.m. ET and midnight on Fox Business Network, John Stossel has received 19 Emmy Awards and has been honored five times for excellence in consumer reporting by the National Press Club. Stossel also appears regularly on Fox News Channel providing signature analysis. Prior to joining FBN, Stossel co-anchored ABC's prime-time newsmagazine show, 20/20. Earlier in his career, Stossel served as consumer editor at Good Morning America and as a reporter at WCBS-TV in New York City. He is a graduate of Princeton University, with a B.A. in psychology, and his economic programs have been adapted into teaching kits watched by more than 12 million students every year.
John Donvan is an author and correspondent for ABC News. He has served as ABC's White House Correspondent, along with postings in Moscow, London, Jerusalem, and Amman. He is currently writing a book on the history of autism, to be published by Crown in 2013.