How Do You Pronounce Dzhokhar?
An audio guide to the Boston Marathon bombing suspects' names.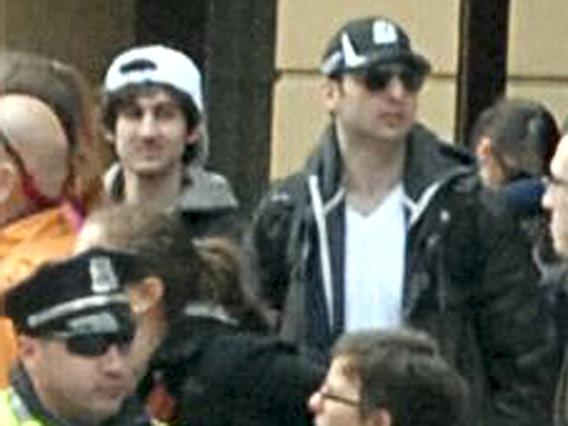 Details on the background and nationality of the suspects in the Boston Marathon bombing remain a little muddy, but they appear to be two brothers from a Chechen family, Tamerlan and Dzhokhar Tsarnaev. According to recent reports, Dzhokhar was born in Kyrgyzstan, and the New York Times says the family lived briefly in Makhachkala, capital of Dagestan, before immigrating to the United States.
What's the right way to pronounce these consonant-heavy names and places?
The following recordings come from a native speaker of Kyrgyz. Keep in mind that while Kyrgyz is a Turkic language, Chechen is from the Northeast Caucasian family of languages.
Tamerlan Tsarnaev. The name may refer to Tamerlane, the 14th-century Muslim conquerer in Central Asia, who was named after his gimpy stride. (Tamerlane is a Europeanized version of Temir-i-link, or Temur the lame.)
Dzhokhar Tsarnaev. The first president of the Chechen Republic was another Dzhokhar, the former Soviet Air Force officer Dzhokhar Dudaev.
Their mother, Zubeidat Tsarnaeva:
Makhachkala, capital of Dagestan:
Explainer thanks Ulanbek Jakypbekov.