Which Famous Artist Drew These Floating Hands?
See if you can handle this week's quiz.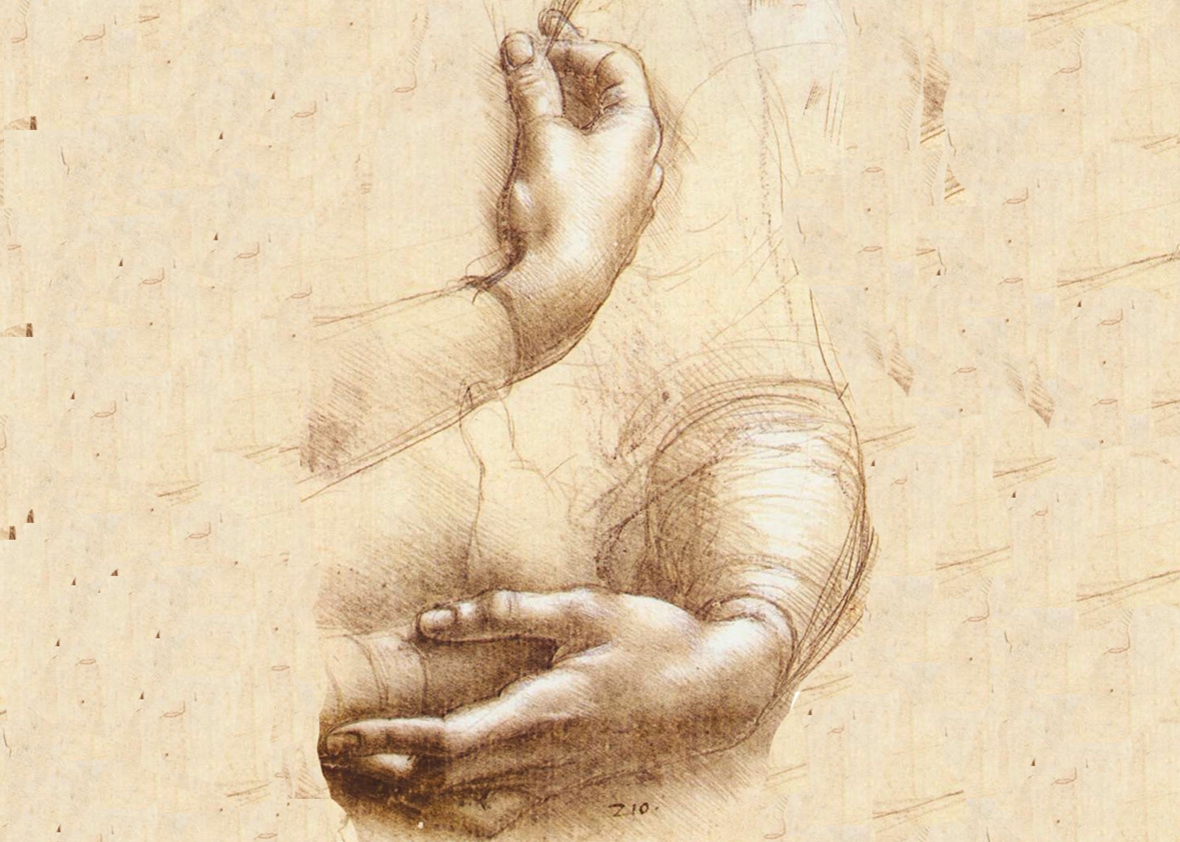 Sorry, folks. Ken Jennings is out this week, so there is no news quiz. Instead, please enjoy the latest edition of our ​other​ weekly quiz, Quizzical.
Last summer we challenged you to identify famous paintings based on a single eye or other tiny details. For the fourth installment of Quizzical, Slate's new weekly quiz, we test your artistic knowledge once again. This time, we've given you a hand—actually nine sketches of disembodied, floating hands, rendered carefully or casually by great artists. Some are stony; some are silky. Some are studies for larger works; some are just lonely hands. Can you match the hands to the artist?