Quiz: Match the Mouse to the Storybook
Is that mouse from Stuart Little or Green Eggs and Ham?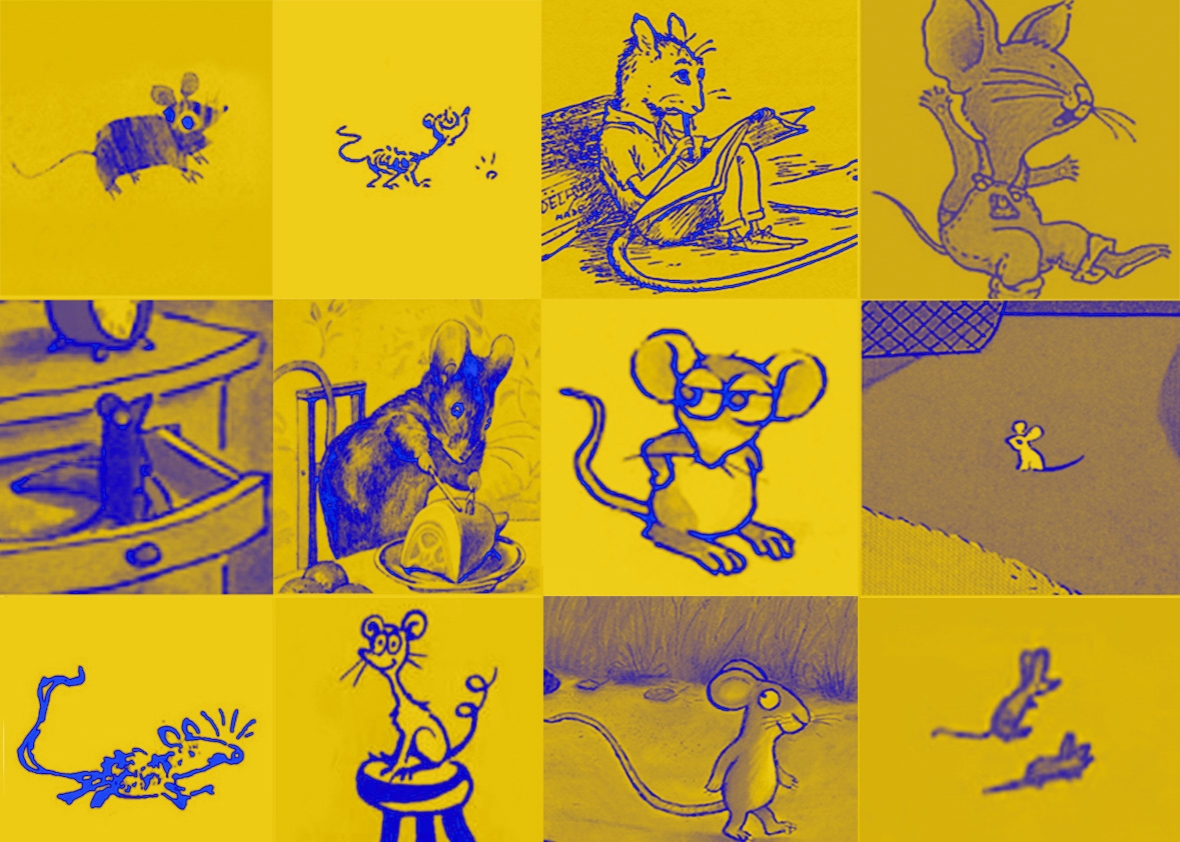 Picture books are a staple of childhood. As adults, we can still recall the predictable refrains and distinctive illustrations of our old favorites. No one could mistake Eric Carle's watercolors for Dr. Seuss' line drawings or the bright primary colors of Goodnight Moon. But despite their varying styles, children's book illustrators seem to share one thing in common: a fondness for drawing mice. Some storybook rodents—Stuart Little, Angelina Ballerina—are named heroes of their own stories. Others go unmentioned, popping up here and there throughout the illustrations. In the first installment of Slate's new weekly brain challenge, Quizzical, we ask: Can you name a classic storybook from just one mouse?