Published by

What Made This Gourmet Hot Dog Restaurant an Instant Austin, Texas Classic?
Daniel Northcutt shows us how Frank, his downtown Austin-based bar and restaurant, serves as a hub for community growth and collaboration.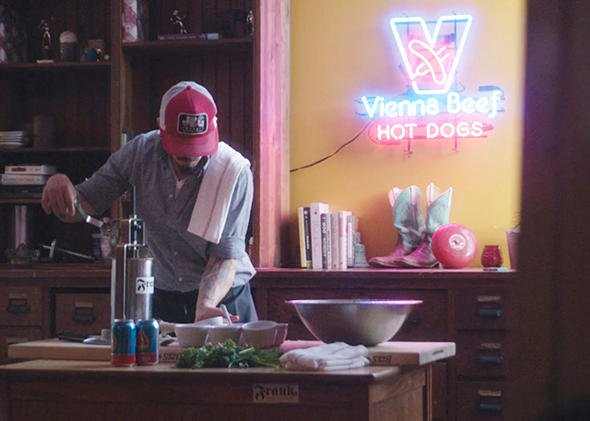 Born over "cold beers with buddies," Frank, the Austin-based bar and restaurant, is much more than a place that serves the gourmet sausage, craft beer, and homemade cocktails they are known for. Daniel & Jenn Northcutt, along with business partners Geoff Peveto and Christian Helms, opened Frank with one goal in mind: to create a place that would stand as a friendly, creative space where people could simply be themselves.
Today, Frank serves as a staple of the downtown Austin food and drink scene. Well conceived, impeccably designed, and genuinely celebrated―Frank is the group's first, and arguably most successful, collaborative venture. Since its inception, the restaurant has strived to bring the Austin community under one roof in a celebration of food, beverage, creativity and camaraderie. In turn, Frank has developed into the epitome of what Austin, Texas stands for - a melting, harmonious collection of people that contribute to each other's success.
It's Daniel's attention to detail that keeps him focused on using thoughtful ingredients and aligning his brand with other local organizations. With all of what goes into owning and operating a business as successful as Frank, Daniel has realized that it's the small things in life that can make you more efficient. You can't forget that the hustle is part of it but if you get too caught up in it, you yourself just got hustled.
Family, work, friends: it's a delicate balance. The most important thing to remember is to find time to take a step back, soak it in, and enjoy the love of it all.