Longform's Best Business Stories of 2013
Tim Armstrong, Sheryl Sandberg, and the richest woman in the world.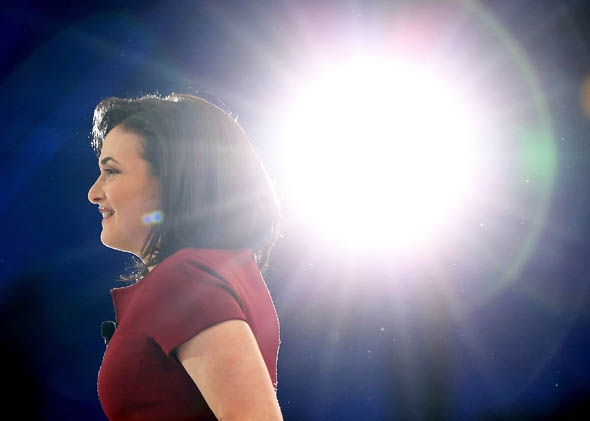 This week on Slate, we'll be sharing our favorite articles of the year. For our full list—including the top 10 of the year, plus picks in sports, politics, tech, and more—check out Longform's Best of 2013.
How Tim Armstrong bet AOL's future on his own unprofitable baby, Patch.
Armstrong, who had been the first sales boss at Google, is famous for his rally-the-troops speeches. If not for the sense of dread that accompanied it, this one might have been winding up to be another.
Heating up, Armstrong talked about how "you can blame me" for everything that has gone wrong at Patch, and "I don't care what the press says." He commanded everyone in the room to fully commit themselves to the company.
Then something strange happened.
Armstrong interrupted himself to say, "Abel, put that camera down right now."
Then, without taking a breath, he said, "Abel, you're fired."
How a pair of pharmaceutical companies set their prices.
In January 2012, the U.S. Food and Drug Administration approved Kalydeco, the first drug to treat the underlying cause of cystic fibrosis, after just three months of review. It was one of the fastest approvals of a new medicine in the agency's history. Vertex Pharmaceuticals, which discovered and developed the drug, priced Kalydeco at $294,000 a year, which made it one of the world's most expensive medicines. The company also pledged to provide it free to any patient in the United States who is uninsured or whose insurance won't cover it. Doctors and patients enthusiastically welcomed the drug because it offers life-saving health benefits and there is no other treatment. Insurers and governments readily paid the cost.
The capitalist evangelism of Lean In.
The pitch delivered, Lean In founder and Facebook chief operating officer Sheryl Sandberg summoned her deacon to close the deal. Rachel Thomas hustled onstage, a Sandberg Mini-Me in matching black ensemble (distinguished only by the color of her ballet flats and baubled necklace, both of which were gold). She's Lean In's president. (Before Lean In hit the bookstores, it was already a fully staffed operation, an organization purporting to be "a global community committed to encouraging and supporting women leaning in to their ambitions.") "I really want to invite you to join our community!" Thomas told the assembled. "You'll get daily inspiration and insights."
A profile of Gina Rinehart, the richest person in Australia.
Many Australians are afraid to talk about the most talked-about person in Australia. "I don't want to lose my house," one former associate told me. He meant that Rinehart might sue him for defamation, a relatively easy thing to do in Australia, and that defending himself against the sort of legal onslaught she is renowned for mounting would leave him destitute. I contacted many associates, ex-associates, employees, ex-employees, politicians who publicly support her projects, even neighbors. Most declined to speak—even the politicians. Most of the exceptions insisted on anonymity. I happened to meet, in Perth, a person who had worked at Hancock Prospecting. "Oh, Mrs. Hard Heart!" the person exclaimed, when I mentioned Rinehart. A nondisclosure agreement precluded further comment. Peter Foss, a former state attorney general and justice minister, was personally unafraid, he said, but he had seen Rinehart in action in the fight against her stepmother and, when it came to ex-employees, he told me, "She will sue them for sure, and she'll bankrupt them."
Ego, hubris, and the failure to adapt.
To turn away from a product that had always done well with corporate customers, and focus on selling yet another all-touch smartphone in a market crowded with them, was a huge mistake, Mr. Lazaridis warned his fellow directors. Some of them agreed.