Very Good Stories About Very Funny People
The Longform guide to stand-up comedians.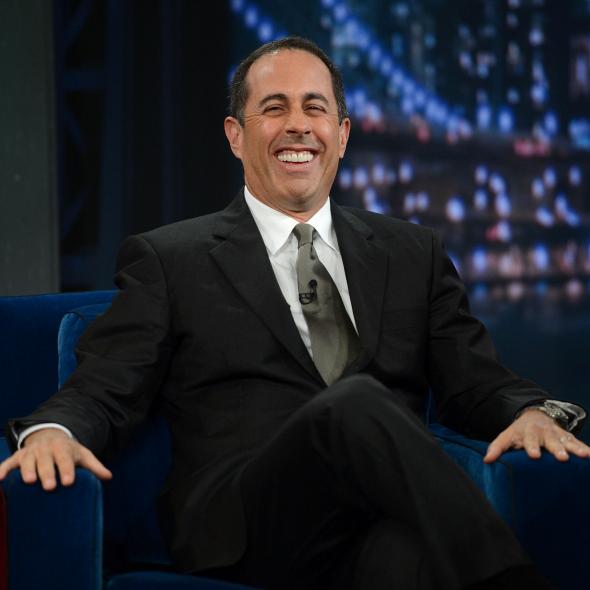 Every weekend, Longform shares a collection of great stories from its archive with Slate. For daily picks of new and classic nonfiction, check out Longform or follow @longform on Twitter. Have an iPad? Download Longform's app to read the latest picks, plus features from 70 of the world's best magazines, including Slate.


Why the richest comedian in history keeps working.
For Seinfeld, whose worth Forbes estimated in 2010 to be $800 million, his touring regimen is a function not of financial necessity but rather of borderline monomania — a creative itch he can't scratch. "I like money," he says, "but it's never been about the money." Seinfeld will nurse a single joke for years, amending, abridging and reworking it incrementally, to get the thing just so. "It's similar to calligraphy or samurai," he says. "I want to make cricket cages. You know those Japanese cricket cages? Tiny, with the doors? That's it for me: solitude and precision, refining a tiny thing for the sake of it."
When he can't tinker, he grows anxious. "If I don't do a set in two weeks, I feel it," he said. "I read an article a few years ago that said when you practice a sport a lot, you literally become a broadband: the nerve pathway in your brain contains a lot more information. As soon as you stop practicing, the pathway begins shrinking back down. Reading that changed my life. I used to wonder, Why am I doing these sets, getting on a stage? Don't I know how to do this already? The answer is no. You must keep doing it. The broadband starts to narrow the moment you stop."
A look at the life and career of Richard Pryor as he reached the end.

Although he reprised the history of black American comedy—picking what he wanted from the work of great storytellers like Bert Williams, Redd Foxx, Moms Mabley, Nipsey Russell, LaWanda Page, and Flip Wilson—he also pushed everything one step further. Instead of adapting to the white perspective, he forced white audiences to follow him into his own experience. Pryor didn't manipulate his audiences' white guilt or their black moral outrage. If he played the race card, it was only to show how funny he looked when he tried to shuffle the deck. And as he made blackness an acknowledged part of the American atmosphere he also brought the issue of interracial love into the country's discourse. In a culture whose successful male Negro authors wrote about interracial sex with a combination of reverence and disgust, Pryor's gleeful, "fuck it" attitude had an effect on the general population which Wright's "Native Son" or Baldwin's "Another Country" had not had. His best work showed us that black men like him and the white women they loved were united in their disenfranchisement; in his life and onstage, he performed the great, largely unspoken story of America.
Carlin on his start, his work, and his addictions.