The Longform Guide to the Phallus
Enhanced, castrated, and stolen—a collection of stories about the male member.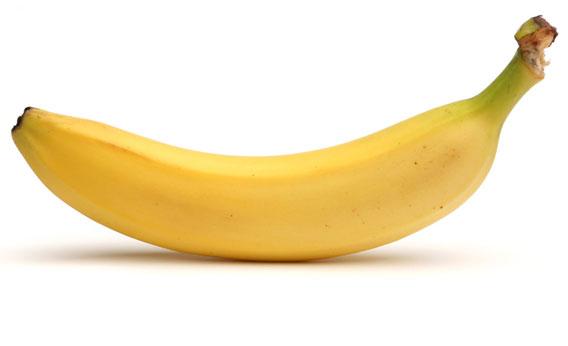 Every weekend, Longform shares a collection of great stories from its archive with Slate. For daily picks of new and classic nonfiction, check out Longform or follow @longform on Twitter. Have an iPad? Download Longform's app to read the latest picks, plus features from dozens of other magazines, including Slate.
For an industry often justly criticized as a boy's club, journalism has produced surprisingly few fantastic phallocentric stories. We looked far and wide in an effort to assemble this panoply of penis pieces, whose subjects were broken, removed, stolen, and reattached.

Love, Margaret Thatcher, and a broken penis.
"Pain. Ow. That's real pain. I move her off me and roll onto my stomach. Miscalculations have happened before; a few seconds of discomfort and then it's go time again. I roll back over and look down to see if it's go time again. I rise up off the bed: "Yeah, this… this isn't right." I sit back down. The woman beside me looks so horror-stricken, I try to sound especially calm when talking to 911. I don't tell the operator it's so swollen and purple that I'm afraid it'll burst at any moment. Instead I say, in an even, measured tone, 'My penis is the shape, size and color of a baby eggplant.' "

The case of the disappearing penis.
"Sporadic reports of koro, as it came to be known, recurred over the years, and during the late twentieth century the panics proliferated. In 1967, an epidemic of koro raced through Singapore, affecting some five hundred men. In 1976, in northern Thailand, at least two thousand people were afflicted with rokjoo, in which men and women complained that their genitals were being sucked into their bodies. In 1982, there were major koro epidemics in India and again in Thailand, while in 1984 and 1985, some five thousand Chinese villagers in Guangdong province tried desperately to keep their penises outside their bodies using whatever they had handy: string, chopsticks, relatives' assistance, jewelers' clamps, and safety pins. But the phenomenon was given little notice by Western scientists, who considered such strange mental conditions to be 'ethnic hysterias' or 'exotic psychoses.' "

How Steve Warshak made millions selling "natural male enhancement" and lost it all.
"Other allegations that emerged during the trial were perhaps less criminal but just as squirrelly. Customer complaints were directed to a supervisor named Michael Johnson, a man who doesn't exist. Print ads claimed that Enzyte was developed over thirteen years by Dr. Fredrick Thomkins, 'a physician with a biology degree from Stanford,' and Dr. Michael Moore, 'a leading urologist from Harvard.' Those men don't exist, either. A top Berkeley employee testified that Warshak once directed him to falsify data to show that Enzyte users' penises grew an average of 24 percent."

Meet the medical men who made John Bobbitt whole.
"'Doc, can't you put me back together?' Bobbitt asked.
'We don't have the penis,' Sehn said.
Then came an especially difficult moment. Sehn knew that police were searching the roadside, but he had to prepare for the possibility that it wouldn't be found. To do any surgery at all required the patient's consent.
'John,' he recalls saying, 'if we're not able to find the missing part, we're going to have to close over the stump.' He explained that Bobbitt would have to sit down to urinate and would never have sex again as he had known it.
Do your best, Bobbitt said. He gave Sehn a high-five. The anesthesiologist put him under."

In 1967, Dr. John Money transformed a baby boy into a baby girl. For decades, he touted the case as a success. It wasn't.
"By the time she turned 14, in August 1979, Joan had been on female hormones for almost two years. But the drugs were now in competition with her male endocrine system, which, despite the absence of testicles, was now in the full flood of puberty—a fact readily apparent not only in her loping walk and the angular manliness of her gestures, but also in the dramatic deepening of her voice, which, after a period of breaking and cracking, had dropped into its current rumbling register. Physically, her condition was such that strangers turned to stare at her (as was noted by her therapist in contemporaneous clinical notes). But to the close observer, it was Joan's mental state that would have drawn particular scrutiny and pity. For as photographs from this period reveal, Joan, for all her attempts to drag a smile onto her face, had the wounded eyes of a shamed and hunted animal."

A look at the foreskin restoration movement.
"Tally has been tugging on his penis for two years. His hand movements are methodical and prescribed. He forms the OK symbol with the index fingers and thumbs on both hands and pulls down on the shaft, stretching it between his spreading hands. After five minutes of tugging, Tally does what any man in a public restroom does: tucks in his shirt, steps out of the stall, washes his hands, and returns to the desk. Tally has what he's after: his foreskin is slacker. He's happier because of that. And his co-workers are none the wiser.
Tally is short for Tallywacker, a British nickname for penis. It is also the nom de Internet of a 55-year-old, heterosexual, happily married attorney in Tennessee who is at the vanguard of the foreskin restoration movement. With evangelical zest, he shares his story, and a sequential series of photographs of his penis, to thousands of private members and hundreds of daily visitors to his websites, RestoringForeskin.org and RestoringTally.com.

The story of soldiers who served their country and paid a horrible price.
"I remember lying on my side, dust everywhere, and I looked down and saw my arms were split open and squirting blood and I had just two bloody stumps above my knees," said Marine 1st Lt. James Byler, 26, who was blown up a few weeks before Mark Litynski. "My first coherent words to my Marines were, 'Hey! check my nuts!' "