The Longform Guide to Uncooperative Subjects
Sinatra, Axl Rose, and Matt Drudge—great stories whose subjects who wouldn't cooperate.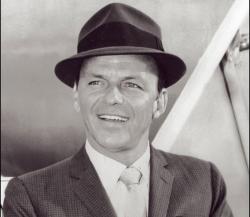 Every weekend, Longform shares a collection of great stories from its archive with Slate. For daily picks of new and classic nonfiction, check out Longform or follow @longform on Twitter. Have an iPad? Download Longform's app to read the latest picks, plus features from dozens of other magazines, including Slate.
Generally speaking, a reporter does not set out to file a "write-around," journalistic lingo for a profile in which the subject won't cooperate. But sometimes that obstacle works out for the best. This is certainly true of the stories that follow, whose evasive subjects include Frank Sinatra (of course), Axl Rose, Matt Drudge, and J.D. Salinger.
Gay Talese • Esquire • April 1966

Talese never got an interview with Ol' Blue Eyes, but, as he told his editor, after three months of reporting he may have gotten something more elusive: "the truth about the man."

"A part of Sinatra, no matter where he is, is never there. There is always a part of him, though sometimes a small part that remains Il Padrone. Even now, resting his shot glass on the blackjack table, facing the dealer, Sinatra stood a bit back from the table, not leaning against it. He reached under his tuxedo jacket into his trouser pocket and came up with a thick but clean wad of bills. Gently he peeled off a one-hundred-dollar bill and placed it on the green-felt table. The dealer dealt him two cards. Sinatra called for a third card, overbid, lost the hundred.

"Without a change of expression, Sinatra put down a second hundred-dollar bill. He lost that. Then he put down a third, and lost that. Then he placed two one-hundred-dollar bills on the table and lost those. Finally, putting his sixth hundred-dollar bill on the table, and losing it, Sinatra moved away from the table, nodding to the man, and announcing, 'Good dealer.' "

Watching Matt Drudge
Philip Weiss • New York • August 2007

Searching for the hermetic media giant.

"I call in to the show a few times: 1-866-4-drudge. Busy. You can often hear Drudge at his keyboard even as he's on air, so I drop him another e-mail with a clever headline like something on the Drudge Report. Then the next morning I go round to his two addresses. It's breaking my word. I'd e-mailed Drudge, 'Not Stalking You; Coming to Miami,' because I know how feverish he is about the prying press. When Lindsay Lohan had her accident in Beverly Hills in May, Drudge said it was caused by violent 'stalkerazzi.' He said, 'That's probably why she was drunk and higher than a kite … because she has no life and no privacy … they create their villains and then they report on them.' Not that this philosophy keeps Drudge from posting paparazzi pictures on the Drudge Report, or milking the Paris Hilton drama. I ring and knock on two doors: the high-rise condo on the beach where Drudge first moved when he came to Miami in 2001, then the $1.4 million Mediterranean-style stucco house he bought on Rivo Alto Island a couple years later. There's a large, faded American flag hanging from a palisade and two cars in the driveway, but no sign of the Corvette that Drudge listed on old condo records in 2002, or the black Mustang of more recent vintage. The fact is, I'm not even sure where Drudge lives."

The Final Comeback of Axl Rose
John Jeremiah Sullivan • GQ • November 2006

Four years after a disastrous MTV performance had led him to avoid the public, Rose was back on stage—Asian guru and secret oxygen chamber in tow.

"I cannot confirm or deny the oxygen thing, and it's hard to say whether the constant mentions of it in the press are evidence of its being real or just a sign that people are recycling the same rumor. The manager of a Hungarian band called Sex Action, which opened for G N' R, claims to have seen the device itself, but Hungarians make up tales like that for entertainment, and anyway, I heard people in the men's room at the Hammerstein being like, 'Maybe he keeps an oxygen tank back there or something—ha ha!' trying to account for the way he kept bolting from the stage—fleeing, that's how it looked—not just between songs but during them as well.

"What I can tell you, based on my privileged vantage point, is that there is a square cell entirely covered in black curtains just to the rear of stage left. You cannot see as much as a crack of light through the curtains, and I kept trying."

The Man in the Glass House
Ron Rosenbaum • Esquire • June 1997

A pilgrimage to J.D. Salinger's New Hampshire home:

"Just being here, at the bottom of the driveway, just beyond the verge of the property line, feels like a trespass of some kind. This is not just private property. It is the property of the most private man in America, perhaps the last private person in America. The silence surrounding this place is not just any silence. It is the work of a lifetime. It is the work of renunciation and determination and expensive litigation. It is a silence of self-exile, cunning, and contemplation. In its own powerful, invisible way, the silence is in itself an eloquent work of art. It is the Great Wall of Silence J.D. Salinger has built around himself."

Finding Goatse: The Mystery Man Behind the Most Disturbing Internet Meme in History
Adrian Chen • Gawker • April 2012

Searching for Kirk Johnson, whose ass was one of the Internet's earliest memes:

"There's no question that Kirk Johnson is aware of the Goatse phenomenon. His porn profiles are littered with people paying their respects to "Goatse man." Tim Hwang, an entrepreneur and founder of the influential internet culture convention Roflcon, invited Johnson to do an interview for a documentary. Hwang never heard back, and from what I can tell, Johnson almost never communicates with his fans, let alone journalists. I sent him a number of messages while he was logged into his accounts and never got a reply."

Have a favorite piece that we missed? Leave the link in the comments or tweet it to @longform. For more great writing, check out Longform's complete archive.