The Longform Guide to Fatherhood
Amazing stories about hero dads, evil dads, and a few dads in between.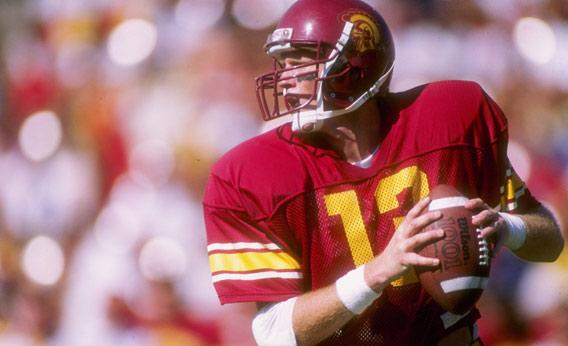 Every weekend, Longform shares a collection of great stories from its archive with Slate. For daily picks of new and classic nonfiction, check out Longform or follow @longform on Twitter. Have an iPad? Download Longform's app to read the latest picks, plus features from dozens of other magazines and curators, including Slate.
OK, so Father's Day is still a full two months away. But for some reason—maybe it's spring, maybe it's being in one's early 30s, maybe it's some elaborate prank that my mother is playing to trick me into giving her a grandkid—it feels like half the dudes I know just announced that they're going to have a baby. All that dad talk got me looking through the archives. Here are six stories I found—some beautiful, some brutal, some both—about fathers and their kids:
A father and his daughter's brain tumor:
"Back at home that evening, Isabel was restless and cranky; she had a hard time falling and staying asleep. If we hadn't gone to Dr. G.'s, we would have assumed that she was simply overtired, but now we had a different interpretative framework, one founded on fear. Later that night, I took Isabel out of our bedroom (she always slept with us) to calm her. In the kitchen, I sang her my entire repertoire of lullabies: 'You Are My Sunshine,' 'Twinkle, Twinkle, Little Star,' and a Mozart piece I'd learned as a child, whose lyrics in Bosnian I miraculously remembered. Singing the three lullabies in a relentless loop usually worked, but this time it took a while before she laid her head on my chest and quieted down. When she did this, it felt as though she were somehow comforting me, telling me that everything would be all right. Worried as I was, I imagined a future in which I would one day recall that moment and tell other people how Isabel had calmed me down. My daughter, I would say, took care of me, and she was only nine months old."
How Marv Marinovich's plan to engineer his son into the greatest quarterback of all time backfired:
"'Some guys think the most important thing in life is their jobs, the stock market, whatever,' he says. 'To me, it was my kids. The question I asked myself was, How well could a kid develop if you provided him with the perfect environment?'
"For the nine months prior to Todd's birth on July 4, 1969, Trudi used no salt, sugar, alcohol, or tobacco. As a baby, Todd was fed only fresh vegetables, fruits, and raw milk; when he was teething, he was given frozen kidneys to gnaw. As a child, he was allowed no junk food; Trudi sent Todd off to birthday parties with carrot sticks and carob muffins. By age three, Marv had the boy throwing with both hands, kicking with both feet, doing sit-ups and pull-ups, and lifting light hand weights. On his fourth birthday, Todd ran four miles along the ocean's edge in thirty-two minutes, an eight-minute-mile pace. Marv was with him every step of the way."
The writer on his father's religious devotion to personal style. Among the maxims: "the turtleneck is the most flattering thing a man can wear"; "there is nothing like a fresh burn"; and "always wear white to the face":
"There were always secrets. You could not walk into my father's bathroom and not know there were secrets. Secrets of grooming, secrets of hygiene, secrets of preparation, secrets of the body itself—secrets and knowledge. First of all, he had a bathroom all to himself—his bathroom, Dad's bathroom. And he made it his, by virtue of what he put in it—his lotions, his sprays, his unguents, his astringents, his cleansers, his emollients, his creams, his gels, his deodorants, his perfume (yes, he used perfume, my father did, as his scent—Jean Naté eau de cologne—for he was, and is, as he will be the first to tell you, a pioneer, as well as a fine-smelling man), his soaps, his shampoos and his collection of black fine-tooth Ace combs, which for years I thought were custom-made, since that was his, Lou Junod's, nickname in the Army: Ace. He called these things, this mysterious array of applications, his 'toiletries' and took them with him wherever he went, in a clanking case of soft beige leather made by the Koret handbag company of New York, and wherever he went he used them to colonize that bathroom, to make that bathroom his own, whether it was in a hotel or someone's house—because 'I need a place to put my toiletries.' He has always been zealous in his hygiene, joyous in his ablutions, and if you want to know what I learned from him, what he taught me, we might as well start there, with what he never had to say: that fashion begins with the body, and has as much to do with your nakedness as it does with your clothes; that style is the public face you put together in private, in secret, behind a door all your own."
Paul Wayment made a profound mistake, left his 2-year-old son alone in his truck as he tracked deer in the wilderness. The boy was gone when he returned. The story of a collective struggle to find a just punishment:
"Rather than duck responsibility, Wayment drowned in it. The first deputy sheriff to arrive found him writhing on the ground, crying and vomiting, his face caked with snot and pond mud. "Just shoot me," Wayment urged when the deputy asked what he could do for him. And minutes later: "I should have never left him in the truck. That is the stupidest thing I've ever done in my life, and I should be skinned and shot for that."
Swept out to sea by a riptide, a father and his 12-year-old autistic son struggle to stay alive. As night falls, the dad comes to a devastating realization—if they remain together, they'll drown together:
"The ocean at night is a terrible dream. There is nothing beyond the water except the profound discouragement of the sky, every black wave another singular misfortune. Walt Marino has been floating on his back for hours, the ocean on his skin, his mouth, soaking the curls of his graying hair. The water has cracked his lips, has formed a slippery glaze on his shoulders and arms. The salt has stuck to his contact lenses, burning the edges of his eyes. A small silver pendant of the Virgin Mary sticks to his collarbone on a link chain. He can no longer see the car key floating below his stomach, tied to the string of his floral swim trunks. The water licks against his ears. Every familiar sound is gone."
On the talent, ego, and late father of Bryant Gumbel:
"And so, to alleviate the guilt, to prove his worth, Gumbel works obsessively. He didn't become a lawyer as his father had hoped, so he'll be 10 times as good in television. His goal is to go into every interview unsurprisable. No answer can shock him because he knows all the answers. Gumbel sometimes stays over at his Manhattan town house, but when he sleeps at home in Westchester, he's up at 3:45 a.m., catches the limo at 4:30, arrives at Rockefeller Plaza at 5:30, studies notes for the day's show in his office until 6:15, goes to the studio to do his 'sunrise tease' for Today, does the show until 9:00, tapes interviews and Olympic voice-overs or studies research on forthcoming guests until about noon, almost never breaks for lunch, studies and goes to meetings until about 4:00, reads research material for the show in the limousine on the way home, eats a quick dinner, then heads back to the den to finish studying from 7:30 to 11:00 and goes to bed by midnight. Gumbel might know more about Dan Quayle than Dan Quayle does. Are you watching, Dad?"
Correction, July 13, 2012: This article originally misspelled Aleksandar Hemon's last name. (Return to the corrected sentence.)