The Longform Guide to Missing Persons
The most chilling stories ever written about people who disappeared.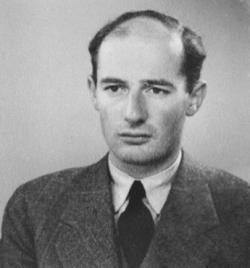 A missing person story makes for a difficult narrative; it's a tale without a third act, a Chekhovian gun that never fires. None of the subjects in the stories below—among them a cruise ship employee, a civil rights figure, and a hero of the Holocaust—have been found.
Wright Thompson • ESPN • December 2009
Searching for Jimmy Robinson, a boxer who fought Muhammad Ali in 1961, then disappeared:
"Long after we're gone, the details of our existence will remain part of the public record; in time, they will be all that's known about us, a skeleton of facts, the human whys long decayed. That's what made Sweet Jimmy's disappearance strange. It's hard to disappear. Search engines record everything: our arrests, the amount we paid for our house, the times we've defaulted on a credit card or paid our taxes late. No piece of our past is truly private. The love of a wedding day is public record, as is the hatred of divorce. Public records allow me, in less than two minutes, to learn that Muhammad Ali has a home or office at 8105 Kephart Lane and that his wife has owned a Lexus, license plate LA1, with an AM/FM cassette player and a standard tilt steering wheel. The invasiveness can be scary, but also strangely reassuring. Someday, through these strings of ones and zeroes, people will know we were here. It's impossible not to leave a trail. Finding Jimmy, I was sure, would take a day. Two, tops.

"That was six years ago."
Jon Ronson • Guardian • November 2011
An investigation into the disappearance of 24-year-old Rebecca Coriam from aboard the Disney Wonder opens the strange and insular world of cruise employees, who vanish mysteriously at alarming rates:
"Forty-three people have vanished from Carnival cruises since 2000. Theirs is the worst record of all cruise companies. There have been 171 disappearances in total, across all cruise lines, since 2000. Rebecca is Disney's first. A few days ago, Rebecca's father emailed me: 'Would like to inform you the number of people missing this year has just gone up to 17. A guy has gone missing in the Gulf of Mexico. The Carnival Conquest.' By the time I get off this ship, the figure will have gone up to 19.' "

The Mystery of Lloyd Gaines
Chad Garrison • Riverfront Times • April 2007
In 1938, Gaines was the catalyst for a pivotal civil rights court case. One year later, he was gone:
"Days would pass before anyone realized Gaines was missing. It would take another seven months before his disappearance became public. Newspapers across the country carried his photo. Anyone with information into his whereabouts was urged to contact the National Association for the Advancement of Colored People. None of those efforts produced any solid leads.

"In the weeks and months that followed, rumors circulated that Gaines had fallen into the hands of segregationist marauders—his body disposed of, never to be found. Rumors later placed him in New York, where he's said to have worked as a schoolteacher. Still more reported sightings placed Gaines in Mexico City, where he supposedly fled after taking a lucrative bribe to drop his suit.

"Sixty-eight years later, Gaines' whereabouts remains a mystery."

What Happened to Etan Patz
Lisa R. Cohen • New York • May 2009
The father of the first kid featured on a milk carton thinks he knows who kidnapped the him 30 years ago:
"For years now, Stan has had a face to concentrate on; twice a year, in fact, on Etan's birthday and on the anniversary of his disappearance, Stan sends one of the old lost child posters to a man who's already in prison. He won't be there much longer, however, unless the successor to Manhattan district attorney Robert Morgenthau can keep him in jail. In the meantime, Stan's packages serve notice that someone is still paying close attention. On the back of the poster, he always writes the same thing: 'What did you do to my little boy?'"
Joshua Prager • Wall Street Journal • February 2009
The search for Raoul Wallenberg, who saved thousands of Jews during the Holocaust, began in 1945. The unending quest tore his family apart:
"Mr. von Dardel, aged 93, decided again to end his life. On Feb. 12, he died in his bed.

"Raoul Wallenberg's mother, again widowed, lay on her sofa two days later and swallowed an overdose of barbiturates.

"Nina Lagergren arrived shortly after. Her mother, still alive, asked Nina to promise that she and Guy would keep fighting for their older brother -- and presume him living, as she had long instructed, until 2000.

"Nina gave her word."
Paul Collins • Lapham's Quarterly • December 2010
In 1926, at the age of 12, Barbara Follett published a critically acclaimed novel. Fourteen years later, she disappeared:
"Her writings, out of print for many decades, only exist today in six archival boxes at Columbia University's library. Taken together, they are the saddest reading in all of American literature.

"Then again, her work always was about escape. Her mysterious disappearance echoes with the final words of The House Without Windows, when the lonely Eepersip finally vanishes forever into the woods.

" 'She would be invisible forever to all mortals, save those few who have minds to believe, eyes to see,' Follett wrote. 'To these she is ever present, the spirit of Nature—a sprite of the meadow, a naiad of lakes, a nymph of the woods.' "