The Longform.org Guide to Fugitives
From Whitey Bulger to the Barefoot Bandit, six amazing stories about life on the lam.
Every weekend, Longform.org shares five great stories from its archive with Slate. For a daily selection of new and classic nonfiction, check out Longform.org or follow @longformorg on Twitter.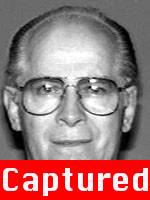 Every weekend, Longform.org shares a collection of great stories from its archive with Slate. For daily picks of new and classic nonfiction, check out Longform.org or follow @longformorg on Twitter.
The summer has gotten off to a bad start for big-name fugitives. After more than a decade on the FBI's 10 Most Wanted List, James "Whitey" Bulger was captured in Santa Monica. And Colton Harris-Moore, the Internet-famous Barefoot Bandit, pleaded guilty in Seattle last week. What's next for both of them—prison, namely—is relatively clear. But what was life like before they were caught? Here are six stories about fugitive living:
Three years after skipping town, Bulger was frustrating investigators and endearing himself to neighbors all over the country. He made a particularly good impression with Gautreaux family in Grand Isle, Louisiana, where he spent the winter in 1995 and 1996 with the girlfriend who led to his capture this week.
The Whitey Bulger who was branded a reputed killer, crime boss, and bank robber by the 1986 President's Commission on Organized Crime often shut off the Gautreaux television, lecturing them on how bad it was to expose children to violent shows, including the local news.

This Whitey Bulger wept when a dying puppy was shot in the head to end its suffering. He went fishing once and tossed back all the small fish.

When two of the Gautreaux children came home from school with a note saying they had vision problems, Bulger and his girlfriend, Catherine Greig, bought them glasses

"He was a very nice man," said Penny Gautreaux, a slender brunette who doesn't regret welcoming Bulger into her home. "He treated us like family. He was kind. He really had a nice personality. How could you not love him?"
A view of the Barefoot Bandit from his hometown.
When you look at the facts, it's easy to understand why he's garnered so much attention: His name is Colt, carrying the gunslinging resonance of the Wild West. He's escaped a jail (albeit a baby jail) and evaded several sheriffs, the Royal Canadian Mounted Police, and even the FBI for 20 months. He's underdogging it alone in the Northwest wilderness, yet he's followed by bloggers and Facebookers worldwide, the modern equivalent of yesteryear's sensationalized dime-novel hero. During his many close calls, the cops claim Colt has "vaporized," "vanished," and "ran like lightning." When the posse does close in, he allegedly rustles luxury cars, boats, and even planes. And something no one's mentioned is that one of his hideouts on Orcas Island, Madrona Point, is an honest-to-God, can't-make-this-stuff-up ancient Indian burial ground. Hell yeah, this looks like the birth of an outlaw legend.
Can a writer disappear in America for a month with a $5,000 bounty on his head? Ratliff tried to find out, and found himself with an unnerving amount of free time.
At this point, my new life seemed, superficially at least, satisfactory. My days were spent jogging along the Mississippi, haunting the coffee shops and jazz bars of my adopted neighborhood, and exploring the city by bike. I located a soccer bar and even got a one-night job selling beer and nachos for tips during a Saints game at the Superdome.

The gnawing flaw in the idyllic life of J. D. Gatz was that I did all of these activities alone. It wasn't just that I had no friends. It was that the interactions I did have were beyond superficial. They were fake. My online social networks were populated with strangers; my girlfriend was thousands of miles away; my family knew about me only from news reports and online speculation.