DoubleX Gabfest: The Itty Bitty Cheapo Rock Edition
Listen to Slate's show about Mark Zuckerberg's new wife Priscilla Chan, the GeekDad movement, and women in combat.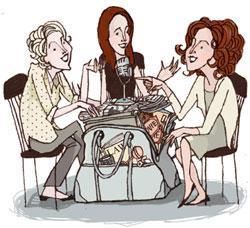 Listen to the DoubleX Gabfest with this audio player, or by using one of the other options below:
Advertisement

In this week's DoubleX Gabfest, editor Hanna Rosin joins nymag.com staff writer Noreen Malone and DoubleX managing editor Allison Benedikt to discuss the media reaction to Mark Zuckerberg's new wife Priscilla Chan, accusations that Wired's GeekDad cover is sexist, and a lawsuit to reverse the military's ban on women in combat.
Hanna Rosin recommends that you check out the company Evil Mad Science and buy some project kits for your kids.
Noreen Malone suggests that you listen to the new Icona Pop song, "I Love It" while drinking a sloe gin fizz.
Allison Benedikt requests that you read Michael Wolff's grueling-but-worth-it New York magazine feature on his slowly dying mother, "A Life Worth Ending."
Other items discussed in the show:
TODAY IN SLATE
Foreigners
More Than Scottish Pride
Scotland's referendum isn't about nationalism. It's about a system that failed, and a new generation looking to take a chance on itself.