Sponsored content provided by

Africa On The Rise
Move over, Asia: One of the world's fastest growing regions is actually Africa
Of all the African countries, Nigeria is actually the most similar to Brazil in the sense that it's the big oil play on the continent, it has a lot of people, and it's getting better and better in terms of who is running its companies. You have many Nigerians who had left for the West now coming back to the country, because they see opportunity; and that's changing the leadership situation. If all this continues, then Nigeria becomes a very exciting story. (To learn more about Nigeria and other standout economies in Africa, see "Five Countries to Watch.")
Making the Most of Resources
Africa is obviously rich in commodities: oil, iron ore, copper, platinum, gold.
If you consider China's investment, for instance, one-third of the country's foreign investment in the last five years has gone into Africa and the Middle East. And if you look at a map of where China has invested, it mirrors almost exactly where the natural resources are. All of the country's investment in Africa has effectively gone into African natural resources.
One interesting development in this area is that African governments are getting wiser. At first they were just grateful for the investment. Now, we see African governments saying; you can have access to a particular commodity, but you also have to build us, say, five schools and a hundred kilometers of roads. So the African governments are getting smarter about letting foreign investors in and getting more in return. (For more on natural resources in Africa, read "Riches in The Ground.")
Telecom As a Driver of Growth
Right now in Africa there are more people with mobile phones than bank accounts. One of the things we see is that companies are now setting up ways of transferring money or making payments through mobile phones. This has particularly taken off in Kenya. Banking is being created in Africa on the back of the mobile phone.
The take-off of telecoms has come about as handset prices have collapsed, and increased competition has driven tariffs down to an affordable level. Mobile banking is driving usage, and mobile companies stand to make more money as data usage becomes more prevalent through the introduction of cheaper smartphones. We see tariffs for mobile phone usage coming down, and when that happens, we see the exponential usage of voice functions, with the next leg of that being data.
I've heard it said recently that Africans consider mobile phones to be the third most important thing in their lives, after their house and food. So it's worth noting that while smartphones are not big yet in Africa, they will be as prices decrease. So mobile is a very important sector, and it's driving quite a lot of economic activity.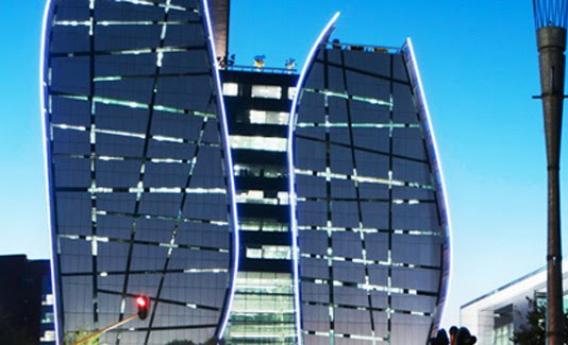 The Growing Modernization in Africa
HEGIFT777