Boss Matt Yglesias Around
Which economic pseudo-problem should he debunk?

Voting is now closed.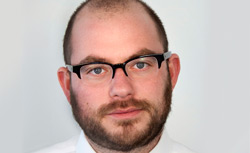 "Alarmed by recent economic trends? Fear not."
Matt Yglesias
Slate Business and Economics Correspondent
Economics news is, for some reason, relentlessly negative. Every day I scan the papers and see a wall of fearmongering about a vast array of pseudo-problems. Sometimes it's just cynics trying to sell more newspapers, but oftentimes it's idealists who think alarming people is a good way to spur action. Either way, it's hard to get the word out about how nonproblematic certain kinds of problems are—the panickers have all the good headlines. During the Slate Reader Takeover I want you to tell me which of these "alarming" economic trends is worrying you the most, and I'll let you know why you ought to relax.
What economic problem should I debunk?
This poll will close at noon on Thursday, Nov. 15.