The Myth of the Rational Market
A podcast with author Justin Fox.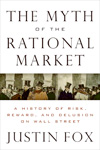 To listen to the podcast, click on the audio player below. You can also download the program here.
TODAY IN SLATE
War Stories
The Right Target
Why Obama's airstrikes against ISIS may be more effective than people expect.