Frame Game: O.J. or Rodney?Clinton changes the rules.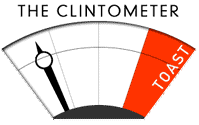 President Clinton confessed to an inappropriate relationship with Monica Lewinsky, expressed regret for doing it and lying about it, said he would take responsibility, and called on Independent Counsel Kenneth Starr to end the investigation. Clinton's favorable rating fell in polls, but most people agreed that the probe should stop and that Clinton shouldn't be impeached. Rep. Paul McHale, D-Pa., said Clinton should "resign or face impeachment." Senate Democratic leader Tom Daschle and House Democratic leader Dick Gephardt voiced disappointment in Clinton but said that the investigation should cease. (For an examination of Starr's options, see FRAME GAME: O.J. or Rodney?) (8/18/98)
While President Clinton's testimony about his relationship with Monica Lewinsky and his televised speech (FRAME GAME: Clinton changes the rules) preoccupied the U.S. media, hot spots around the world erupted (see "International Papers" for more).

Russia devalued its currency. This was a last resort by Russian President Boris Yeltsin in the face of overwhelming debt. It will raise the prices of consumer goods and increase pressure on Russian banks, of which as many as half were already expected to collapse. The government also halted payment on its treasury bills and foreign debt but denied that it was defaulting.
Investigators captured and interrogated a prime suspect in the bombings of the U.S. embassies in Kenya and Tanzania. Other suspects are also in custody. Leads indicate the plot may have originated in Afghanistan. (So what exactly is the situation in Afghanistan? "Explainer" catches you up on the players.)
A car bomb killed 28 people and injured more than 200 in Northern Ireland. It was the worst paramilitary massacre there in 29 years. Authorities agree the culprit is an IRA splinter group. The good news is that Sinn Fein (i.e., mainstream IRA) leader Gerry Adams has unequivocally condemned the attack.
Saddam Hussein has defied U.N. arms inspectors again, and this time, even the United States is refusing to threaten to punish him militarily. Critics accuse U.S. Secretary of State Madeleine Albright of speaking loudly while carrying a small stick. Albright says not to worry, because Saddam is still stuck in a "cage."
U.S. spy agencies have found what they think is a North Korean underground nuclear weapons facility. This indicates North Korea has betrayed its promise to halt its nuclear weapons program in exchange for foreign aid.
Serbian forces are continuing to shell and burn civilians in Kosovo, despite NATO's attempt to intimidate the Serbs by announcing new military exercises. (8/17/98)
President Clinton has discussed confessing that he had sex with Monica Lewinsky, according to the New York Times. Advisers reportedly are debating exactly what kind of sex he would admit to, whether it really counts as sex, and whether it can be squared with his deposition in the Paula Jones case. (FRAME GAME: Why Clinton might find a way out.) One adviser tells the Washington Post: "He's going to say enough to protect himself in case the dress turns out bad. And then he's not going to go any further."(8/17/98)
Police charged two boys ages 7 and 8 with murdering an 11-year-old Chicago girl. Having decided to steal her bike, the boys allegedly hit her with a rock, asphyxiated her, and sexually molested her. Meanwhile, a judge ordered two boys ages 12 and 14 to juvenile detention for shooting five people to death in an Arkansas schoolyard. The Arkansas boys will be released when they turn 18. By law, the Chicago boys cannot even be sent to juvenile prisons. Everyone is horrified. The spins: 1) Our rotten culture is turning kids into monsters. 2) Stop blaming the culture. We need more monitoring and early intervention in troubled kids' lives by teachers and social workers. 3) Stop turning to bureaucrats and start raising your kids properly. 4) Good luck fixing the kids. We're better off inventing activities that will keep them too busy to go around molesting and killing each other. (8/13/98)
The media finished mourning last week's bombings of U.S. embassies in Africa and commenced sniping at American mistakes and shortcomings. The principal critiques: 1) The State Department had twice rejected requests from the U.S. ambassador to Kenya to move that embassy to a new, more secure building. 2) Kenyans think U.S. rescue workers focused exclusively on saving Americans, ignoring Kenyans who were trapped in the rubble. 3) U.S. agents have few leads in their investigation and a lousy record of punishing foreign terrorists. (The Israelis fared better. See Slate's FRAME GAME: Israel to the Rescue. Also see reaction abroad in "International Papers.") (8/13/98)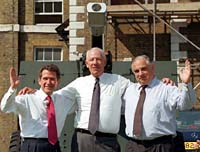 British Petroleum is buying Amoco for $48 billion. It is the biggest international takeover in history and creates the third-largest oil company in the world. The spins, in order of ascending sophistication: 1) The companies are saving money by pooling operations. 2) They're desperately trying to catch up with Exxon and Royal Dutch/Shell, the only two companies big and broad enough to win huge oil exploration projects and survive occasional failures. 3) They're cleverly getting a jump on the wave of oil mergers that will follow shortly. 4) Move over, Ma Bell. Standard Oil of Indiana (Amoco) and Standard Oil of Ohio (BP America) are back together. (8/13/98)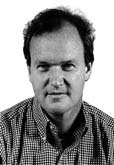 The Boston Globe decided not to fire Mike Barnicle for stealing jokes without attribution and telling his editors contradictory stories about where he got them. Instead, Barnicle will be suspended for two months without pay. Explaining why the Globe had reversed its previous request that Barnicle resign, Editor Matt Storin said, "[T]he punishment didn't fit the crime." The spins: 1) According to the local NAACP, the Globe used a racial double standard in keeping Barnicle while ousting Patricia Smith, a black columnist who fabricated characters and quotes. 2) According to Globe editors, Barnicle got off easier because his offense, not his skin, was lighter. 3) The racism charge diverted attention from the real outrage: that Barnicle got off easier than ordinary Globe reporters because he's a star. 4) No, the real outrage is that the Globe's editors pardoned Barnicle because they were under pressure from a major advertiser. 5) Barnicle's defense--that he recommended "every page" of a book he had never read--is nearly as bad as the plagiarism he denies. (8/13/98)