Slate Hires NPR's Mike Pesca, Launches First-Ever Daily Slate Podcast
Pesca's new afternoon show to debut in April.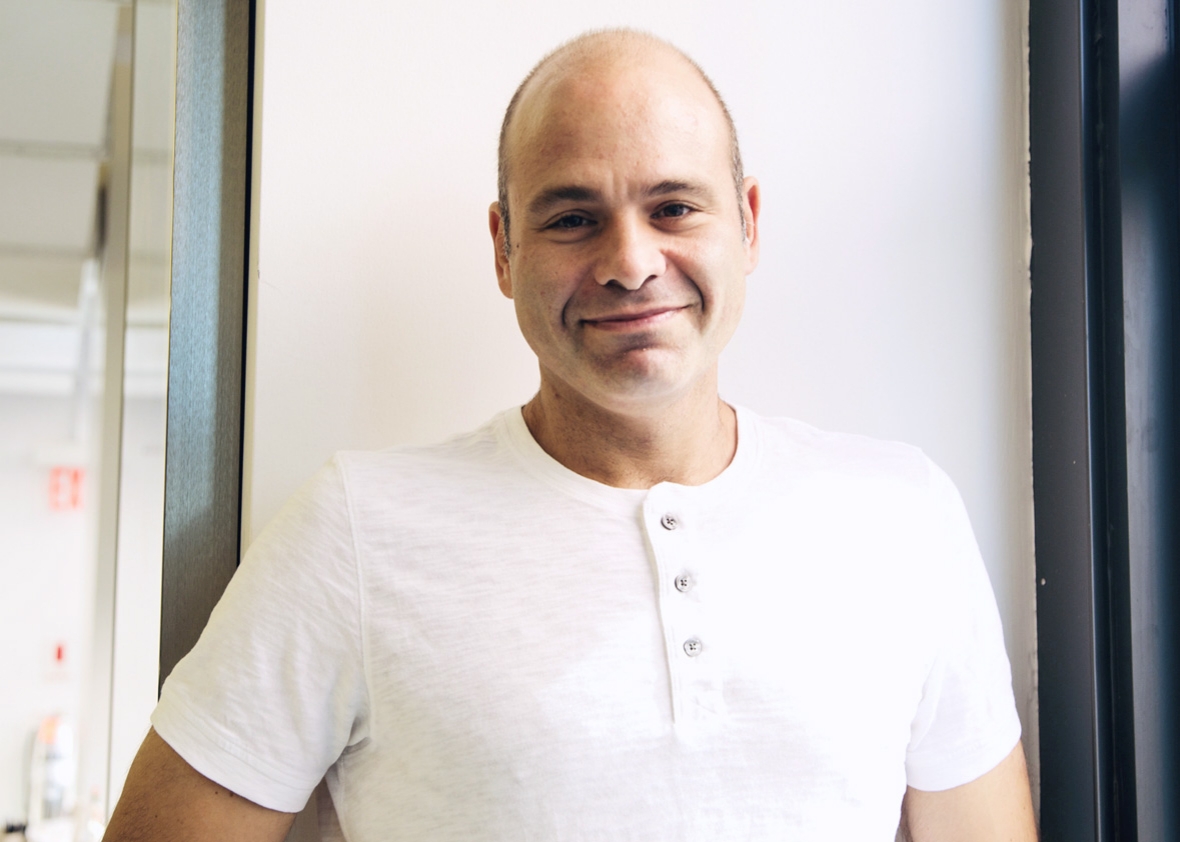 NEW YORK (February 11, 2014) — Slate magazine has announced that it will be expanding its award-winning podcasting initiatives and has hired National Public Radio correspondent Mike Pesca to serve as the full-time host for its first ongoing daily show. Pesca, who will start at Slate's New York office in February and is currently a cohost of Slate's popular weekly sports podcast, Hang Up and Listen, will now also serve as the sole host of a new afternoon Slate podcast beginning this April, marking the launch of Slate's first-ever, regular daily program.
The new Pesca show will bring something unique to the podcasting space—a short afternoon drive-time program that combines hard-hitting interviews with entertaining, irreverent commentary and Slate's trademark counterintuitive take on the news. Pesca and his producers will zero-in on the day's most fascinating news stories and present an audio companion for the evening commute. This will be a program that helps you sift through and make sense of the news stories that float across your screens all day long.
"At Slate, we have long recognized Mike Pesca's potential as one of the most interesting, exciting on-air personalities working today," said Andy Bowers, the executive producer of Slate Podcasts. "We're beyond thrilled that Mike will relocate his fearless interviewing style, quick wit and broad journalistic appetite to Slate's podcasting network."
The new Mike Pesca program also represents the biggest expansion so far of Slate's already-large podcast network. It will double the network's daily output, which includes award-winning programs such as the Political Gabfest, Culture Gabfest, Hang Up and Listen, the DoubleX Gabfest, Lexicon Valley, and the Audio Book Club. Says the magazine's editor David Plotz, "Slate is more committed than ever to podcasting, as the hiring of a major public radio talent like Mike Pesca demonstrates. Slate's podcast listeners are incredibly loyal and engaged and we're excited to be able to give them more of the content they love."
Before joining Slate, Pesca served as an award-winning reporter for NPR covering sports, politics and the arts. He's served as a guest host for NPR's All Things Considered and Talk of the Nation, KCRW's Left Right and Center and To the Point, WNYC's The Brian Lehrer Show, On the Media and The Leonard Lopate Show, WBUR's On Point, and Bullseye (podcast and radio). In 2013 his Twitter feed @pescami was named by GQ magazine as one of "the 22 Things You Should've Watched, Listened to, and Read this Year."
While Pesca's will be the first ongoing Monday-Friday podcast from Slate, Slate's Political Gabfest provided daily updates about the 2013 government shutdown that quickly garnered a tremendous listenership, and whose success helped pave the way for a permanent daily show.
Slate's new daily afternoon podcast, hosted by Mike Pesca, will be available to stream and download each weekday beginning in April at www.Slate.com.