Julia Turner Named Editor-in-Chief of Slate
David Plotz, editor-in-chief since 2008, passes baton to Turner.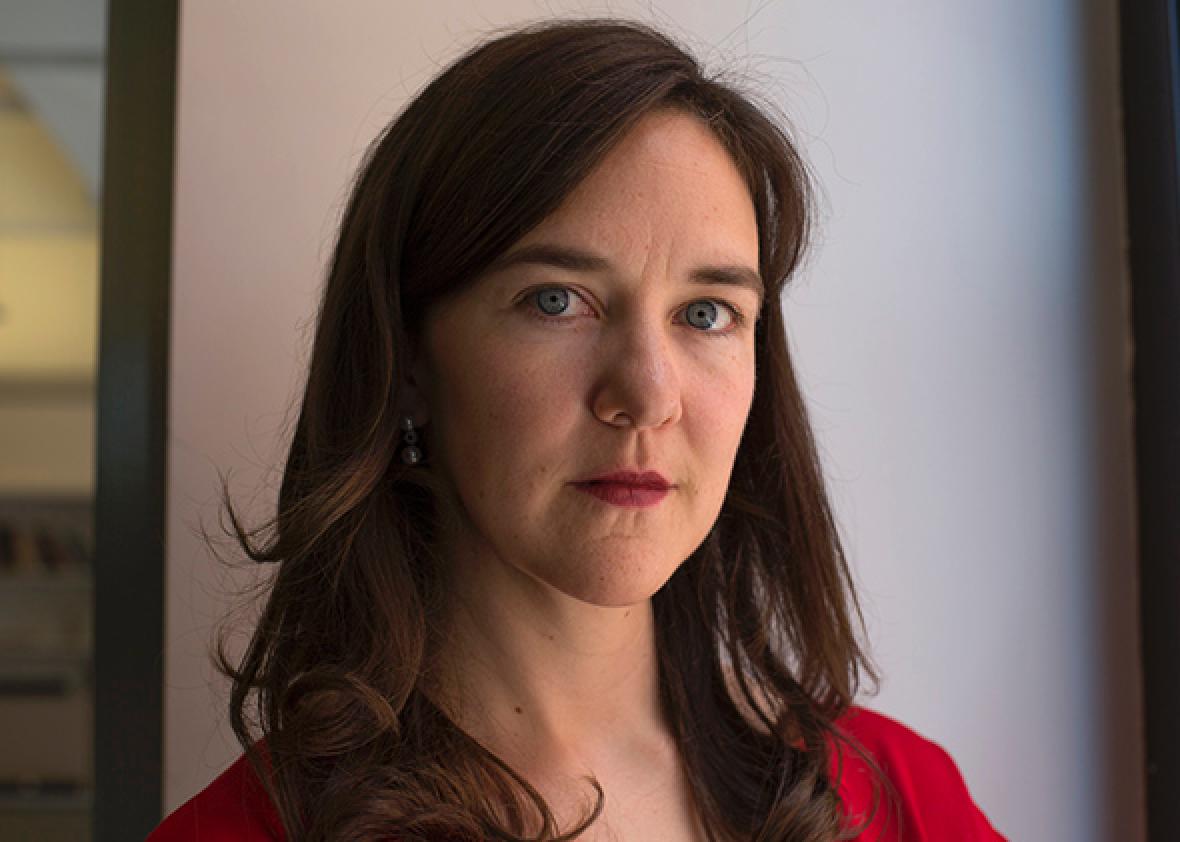 NEW YORK (July 14, 2014) — Julia Turner has been named editor-in-chief of Slate, effective today. David Plotz, editor-in-chief of Slate since 2008 and a journalist at the magazine since its inception, passed the reins to Turner, who has served as his deputy for the past six years. Jacob Weisberg, chairman of The Slate Group, made the announcement this afternoon. Plotz will remain on staff at Slate as editor-at-large and co-host of Slate's Political Gabfest.
Turner assumes the role as Slate editor-in-chief after having served since 2008 as deputy editor of the magazine, where she worked alongside Plotz to guide the online news site. She'll continue to serve as co-host of Slate's popular Culture Gabfest, the award-winning podcast she helped launch. Turner has been with the magazine since 2003, having served first as writer/editor, then culture editor.
"Slate, under David, has published incredible award-winning journalism, created exciting new blogs and podcasts, set traffic records, and assembled its most talented staff to date," said Weisberg.
"While we're sad he has decided to step down, we're lucky to have the best possible successor already working for us," Weisberg continued. "Julia has done an outstanding job as deputy, and the decision to have her succeed David was a remarkably easy one. Julia is a brilliant editor and a respected leader who has developed her talent at Slate. We're excited to usher in a new era of Slate under Julia's leadership."
"I'm honored to be taking on the role of editor in chief at Slate, though of course it's somewhat bittersweet for me," said Turner. "I've loved working alongside David and will miss his brilliant insights and kind wit. But Slate right now is incredibly strong—editorially, technically, and on the business side—and I'm thrilled to be taking the reins and will work to maintain and further showcase the magazine's distinctive spirit."
Prior to joining Slate in 2003, Turner was an associate editor at Sports Illustrated Women. She currently lives in New York City with her husband and two sons.