Slate Unveils Site-Wide Redesign
Responsive design creates nimbler, more adaptive site with better user experience.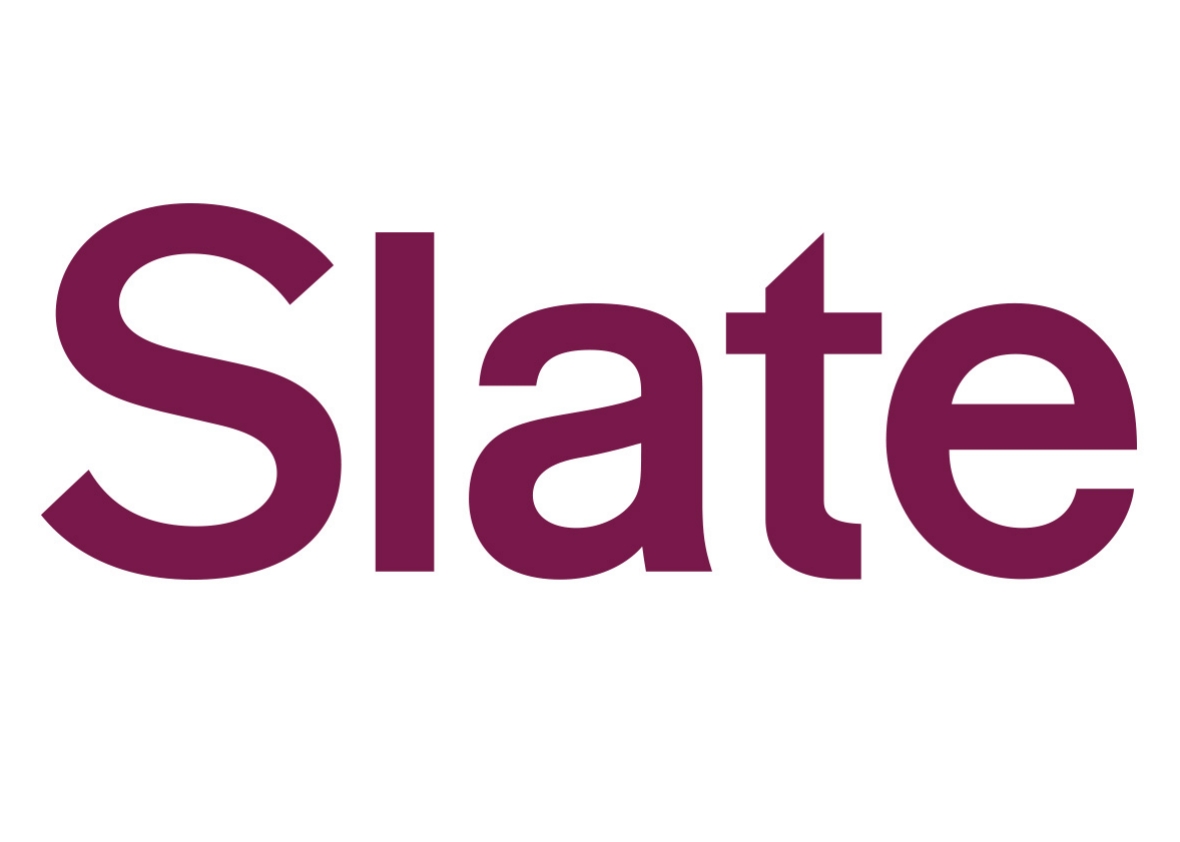 WASHINGTON, DC (September 23, 2013) — Slate (www.Slate.com) unveiled today a major visual and architectural redesign, the most dramatic site-wide refresh in the 17-year history of the award-winning news site. The brand new version of Slate, developed together by Slate's internal technology and art teams with NYC-based design firm Hard Candy Shell, transforms the magazine with improved navigation, enhanced visual impact and better differentiated content. The revamped Slate also provides readers with the best and most responsive reading, listening and viewing experience across all platforms.
Known for its sharp-witted take on news and commentary, Slate offers up intelligent content that ranges in format from long-form journalism to blog posts and interactive games; weekly podcasts to video specials, all of which will be better showcased and more easily accessible in the redesign. The new architecture also supports various homepage publication templates, allowing Slate editors to be more discerning about content promotion, and providing readers with news and commentary most reflective of the day's news agenda.
Among the highlights of Slate's new design are:
· More visual impact with a clean and crisp look, incorporating fewer but larger images than in the previous design.
· 17-18 stories now living above the fold, compared to the previous 10-11, ensuring that Slate readers are provided at first glance with the most significant news stories of the day.
· Content differentiation based on topic, type and length to help readers easily identify what they find most appealing.
· Intuitive social sharing options including the opportunity to pre-populate a tweet with Slate content directly from the body of an article or blog post.
· Easier access to Slate's signature voices, so readers won't miss a thing written by their favorite Slate writer.
· A bigger, more beautiful video player on the homepage that provides an enhanced viewing experience
· Faster load and response times.
· Better support of Slate's increased rate of publishing by facilitating frequent updates that maintain the page's character and style.
"We are delighted to present our readers with this fantastic next iteration of Slate," said David Plotz, editor of Slate. "Not only does this incarnation of the magazine look better; the new Slate provides our editorial staff with remarkable layout flexibility that enables us to serve up a smarter and heartier selection of our content to our audience, one that best suits the type of news day we're facing."
Slate's redesign also incorporates numerous advances in the news site's advertising offerings. With the move to a responsive design, advertisers can now buy Slate holistically and have the flexibility to buy Slate inventory in a variety of formats that suit their marketing needs. The newly designed site also combats banner blindness and clearly differentiates sponsored content.
"This redesign reinforces what our advertisers already know about Slate readers: they are the new influencers of digital and social thought leadership, consuming and sharing intelligent content at a rapid pace," said Slate publisher, Matt Turck. "We look forward to working with new and existing advertisers on forward-thinking campaigns that reach Slate's highly sought-after audience through our inventive and now enhanced ad options."

For more information and to experience the new and improved Slate, please visit www.Slate.com