Slate Is Hiring a Slate Plus Editor
Come work with us to build our membership program!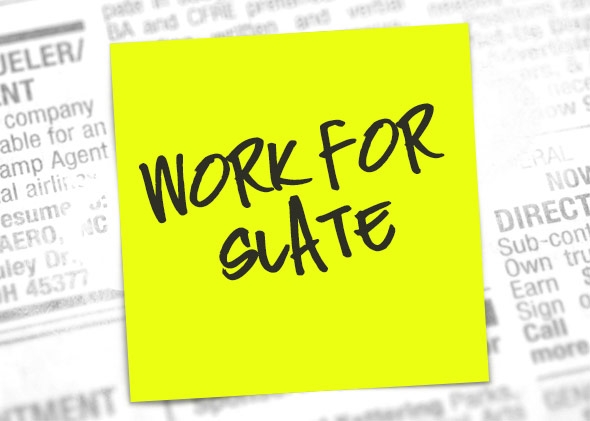 Slate is hiring for the full-time position of Slate Plus editor. Ideal candidates will be entrepreneurial, smart, funny, and energetic; write sparkling copy; and be deft, sensitive editors. The editor will build relationships with editors and writers at Slate and oversee a small editorial staff with a high metabolism, editing and creating both daily content and ambitious larger packages. The editor will also strategize, analyze membership data on traffic and conversions, and help lead Slate Plus into the future by developing new kinds of content and pursuing new ideas to bring members closer to the magazine and raise revenue.
Five years editorial experience required, at least three of those online. Experience with video and/or podcasting preferred. Good humor and menschiness also a big plus. The position is full time, on staff, with benefits. Slate welcomes candidates from all backgrounds. The position can be located in New York or Washington, D.C. Please include clips of your writing as part of the cover letter. The deadline for applications is Monday, Jan. 26 at 5 p.m. ET.