A Toast to Plotz
Slate staffers offer their favorite memories of outgoing editor-in-chief David Plotz.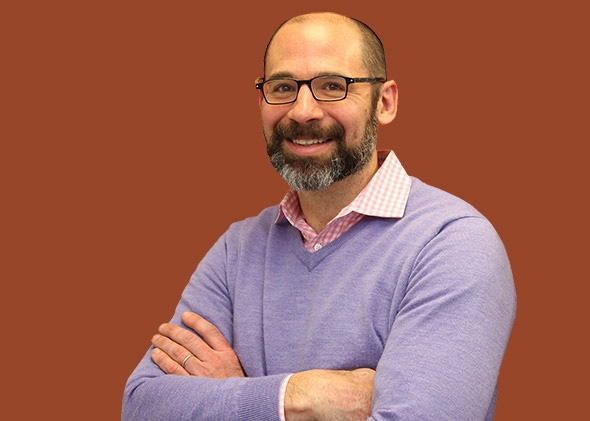 As the new editor of Slate, I got to write a whole piece pouring champagne all over outgoing editor David Plotz, taking hundreds of words to extol the man's brilliance, greatness, and menschy heart. (Even at that length, I could only scratch the surface.) But before David gets too far out of the editor's chair, it seemed only fair to give the rest of the editorial staff a chance to toast the wonderful boss and journalist who's moving on—thankfully not too far—to try new things. Below Slate's writers and editors share great Plotzian moments of David's tenure. One amusing thing about these reminiscences is that so many include swearing—David banned profanity from the pages of the magazine, but it flourished in our offices, and it is impossible to do him justice without including some here, so be warned. Taken together these recollections offer a warm portrait of the man we have so loved working for. –Julia Turner
John Dickerson: I love David's contradictions. He is intellectually exacting, but he's never afraid to wing out some half-baked idea. He is a conservative person—no tattoos, piercings, or necessary vices—but he'll entertain any notion or idea that he might find interesting no matter how heterodox.
My favorite contradiction is his mix of expletives and equanimity. My office is next to his. In the late afternoon his computer fails him. When it gives up, he erupts into a fountain of oaths and expletives. Often, he repeats one swear word with escalating fanaticism. (More contradictions: His memo to the staff on only using expletives sparingly is one of my favorites).
If this were your only exposure to Plotz, you'd think he was a walking Roman candle. Stay away from his open door kids, for at any moment he might lunge. But in real life David never showed the pressures that were on him. I knew what they were, but he was always at my door with a placid demeanor or in the Gabfest studio with carefully typed notes and every evidence that he had prepared thoroughly. He bore the weight of his job—which consists of being pulled in 56 directions at once—without the signs of strain that would have given me an ashy complexion, red eyes, and broken teeth.
Even the chore of having to edit me couldn't curdle this aspect of his nature. But more important: He also retained the lively curious and wondrous enthusiasm about the world and the way it worked that is essential to good journalism and a good life. I'm glad he's not going too far, though given the power of his occasional outburst I could probably hear them from across a continent or two.
Emily Yoffe: It's rare deep into your career to be lucky enough to get an editor—a much younger editor!—who takes your work in directions you never imagined. David Plotz has been that editor for me. When I was at loose ends at Slate, he helped conceive the Human Guinea Pig column, edited it for its entire run, and encouraged me to go ever further in search of humiliation. His dedication was so deep that he offered his son Jacob's third birthday party for me to destroy during a gravely misguided attempt at being a children's entertainer. David has pushed me to write tough stuff ("My Molesters," "College Women: Stop Getting Drunk") and has been the most stalwart source of support when the response gets tough. And when he disagrees with something I've written in a Dear Prudence column, let's just say that he's outstanding at forcing me to defend myself. It's been a joy to have him as a colleague and a friend.
Will Dobson: David Plotz is famous for his emails. They often appear in ALL CAPS, urging you to "WRITE IT!," declaring something THE BEST THING I HAVE READ THIS MONTH, or using the type of colorful language he forbade in Slate. I met David in an email message. I was sitting down to put in a good day's work, and I received one of his famous messages that began simply: "You and Slate." It's how he begins a courtship, but I had wanted to come work for him right away.
Others will tell you about Plotz's wonderful (if aggressive) editing style, loud office exhortations, or general love for all things Slate. If he has a secret love, it is Mohonk—the site of the annual magazine editorial retreat. In 2012, I and several colleagues piled into the Plotz Mobile to make the pilgrimage to New Paltz, New York. At the steering wheel, Plotz's glee and giddiness to return to his Catskills get-away was infectious—until we heard a sound in the wheel-well somewhere before Exit 10 on the New Jersey turnpike. Plotz didn't blink. He pulled over, crawled under the minivan, and began to apply strips of duct tape. (I even have a picture.) "It's fine," he assured us, climbing back into the car. "We will still be there before the New York office!"
It's pretty much how he ran Slate. Plenty of joy, delight, and utter confidence in the mission. And he made good on his promise: We did get to Mohonk first, and the duct tape is still holding together the underside.
John Swansburg: The Plotz moment I keep coming back to occurred at last year's retreat upstate. Dinner had just concluded, and we had all retired from the dining room to the bar. I happened to walk into the room with Plotz. As we waited to catch the bartender's eye, he surveyed the room, looking at the group of people he had brought together to put out this magazine. I'd seen David proud before—of a great piece we'd published, of a killer headline someone had written, of having won a contentious debate, of having invented a new string of curse words of Iannuccian complexity to lob at his beleaguered laptop. But I'd never seen him beam with this wattage. He turned to me and said, "This is the most talented group of people Slate has ever had."
With all the pressures Plotz bore as editor—putting out a great magazine, pushing it to keep ahead of the curve and the competition, growing its audience, making it profitable—it was always Slate's people who came first. Plotz liked to say he had a no assholes policy, but that was a misleading name for it: His policy wasn't not to hire assholes. It was to affirmatively seek out smart, funny, creative, ambitious, industrious people with big hearts to match their big brains. Those are rare birds, but Plotz has an incredible knack for finding and nurturing them. It was astonishing to look around the room that night and see so many talented people so happy in one another's company—and none more talented nor happier than the man who'd made it all possible. This round is on us, David.
David Haglund: I have an email folder simply labeled "Plotz." Granted, some of its contents are essentially practical in nature: requests and editorial memos and what have you. But mostly the folder exists to save emails like the one that Plotz sent in January with the subject heading "My cat eats earwax ravenously." That email had photos attached—attachments I've never dared open—and otherwise consists of two sentences: "Of all the weird and gross animal habits, this may be tops. It snozzles the wax out of earbuds."
That odd if oddly eloquent bit of oversharing—along with the other strange missives that keep it company in the "Plotz" folder—may seem unrelated to Plotz's prowess as an editor. But it's not. It's evidence, I think, of a roving, curious mind, one that pays attention to unobserved phenomena, spots overlooked perspectives, and appreciates idiosyncratic interests. For me, the unpredictability of such emails is of a piece with Plotz's avoidance of cliché and indifference to conventional wisdom, editorial traits that have strengthened Slate for as long as he's been here.