Try Slate's New, Improved iPad App!
Now it lets you comment, and more.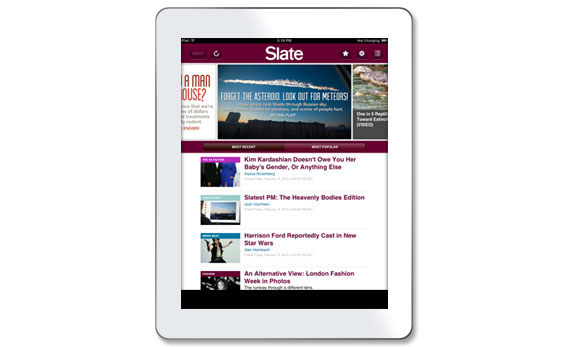 For the first time in a few years, we've overhauled our iPad app. (Download it here.) Now the app has more of the functionality you find on Slate's site. It allows you to comment on articles and see what other readers had to say.
The redesigned home screen shows you the newest articles and blog posts, and the ones currently promoted on the Slate site, so you never miss the latest stories.
The app lets you follow your favorite authors and columns and save articles to read later.
It also lets you log in and syncs with MySlate, the tool that lets you follow your favorite authors and columns on the Web site. (We're renaming MySlate, too; it will be called Slate Favorites.)
It does a better job presenting images, videos, and interactives.
In an upgrade coming very soon, it will let readers search Slate's archives.
We've also fixed a few bugs, made the app load faster, and generally upgraded its look and feel. So whether you just got an iPad for Christmas or you've been reading Slate on the iPad for ages, download the updated app now.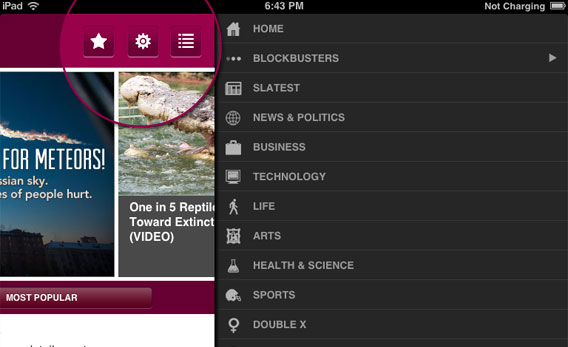 Send any other suggestions you have to ipad@slate.com. We're listening!