Corrections
Slate's mistakes.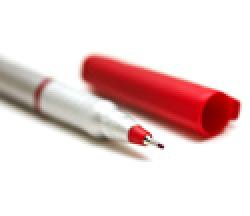 The introduction to a Nov. 10 "Slate V" video inaccurately implied that gold is still widely used to back currency. While many countries hold gold in reserve, the U.S. dollar, for example, has not been tied to gold since the 1970s.
A Nov. 10 "Green Room," incorrectly descibed David Orr as a former county commissioner. He ran for that office but was never the incumbent.
In a Nov. 10 "Brow Beat" post, Forrest Wickman misspelled Martin Scorsese's last name.
In the Nov. 9 "Music Box," Jonah Weiner stated that, with the song "We Found Love," Rihanna had released more No. 1 singles in less time than any other musician. The single makes her the fastest solo artist to notch 20 Top 10 hits. Weiner also stated that Rihanna delivers a voice-over at the start of the "We Found Love" video; the voice-over was performed by the model Agyness Deyn.
In a Nov. 8 "Technology" column, Farhad Manjoo originally and incorrectly stated that Google+ traffic is "declining." After falling abruptly from its late-September peak, Google+ traffic has more or less stabilized.
Due to an editing error, a Nov. 7 "Sports Nut" mischaracterized what a Penn State graduate assistant reported to coach Joe Paterno about Jerry Sandusky. Though accounts differ on what Paterno was told, the grand jury report says Paterno informed Penn State athletic director Tim Curley that, according to the grad assistant, Sandusky had been "fondling or doing something of a sexual nature to a young boy."
In a Nov. 4 "Brow Beat" post, David Haglund misstated Supreme Court Justice Kennedy's first name. It is Anthony, not William.
Because of a production error, a Nov. 3 "Movies" included an image caption that misspelled the surnames of Casey Affleck and Eddie Murphy.
In a Nov. 2 "Medical Examiner," Christie Aschwanden misspelled the name of the drug Zocor.