Corrections
Slate's mistakes.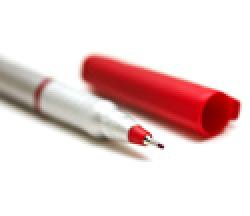 In an Oct. 13 "Brow Beat" blog post, Cindy Hong misstated that the 2011 season of Doctor Who was its final season. It was its sixth season.
In the Oct. 13 "Family," Michael Agger misspelled the name of the Star Wars character General Grievous.
In the Oct. 12 "Obit," Linda Hirshman misidentified the author of the book The Lavender Scare. It is David K. Johnson, not David Allyn.
In the Oct. 11 "Television," Troy Patterson misspelled the last name of actor Hector Elizondo.
In the Oct. 7 Spectator, Ron Rosenbaum originally stated that the woman in Apple's 1984 ad threw a spear. It was a hammer.
Slate strives to correct all errors of fact. If you've seen an error in our pages, let us know at corrections@slate.com. General comments should be posted in our comments sections at the bottom of each article.