What Should We Read Last?
Dickens, Dostoyevsky, Flaubert, or Tolstoy? Help us pick the final selection for A Year of Great Books.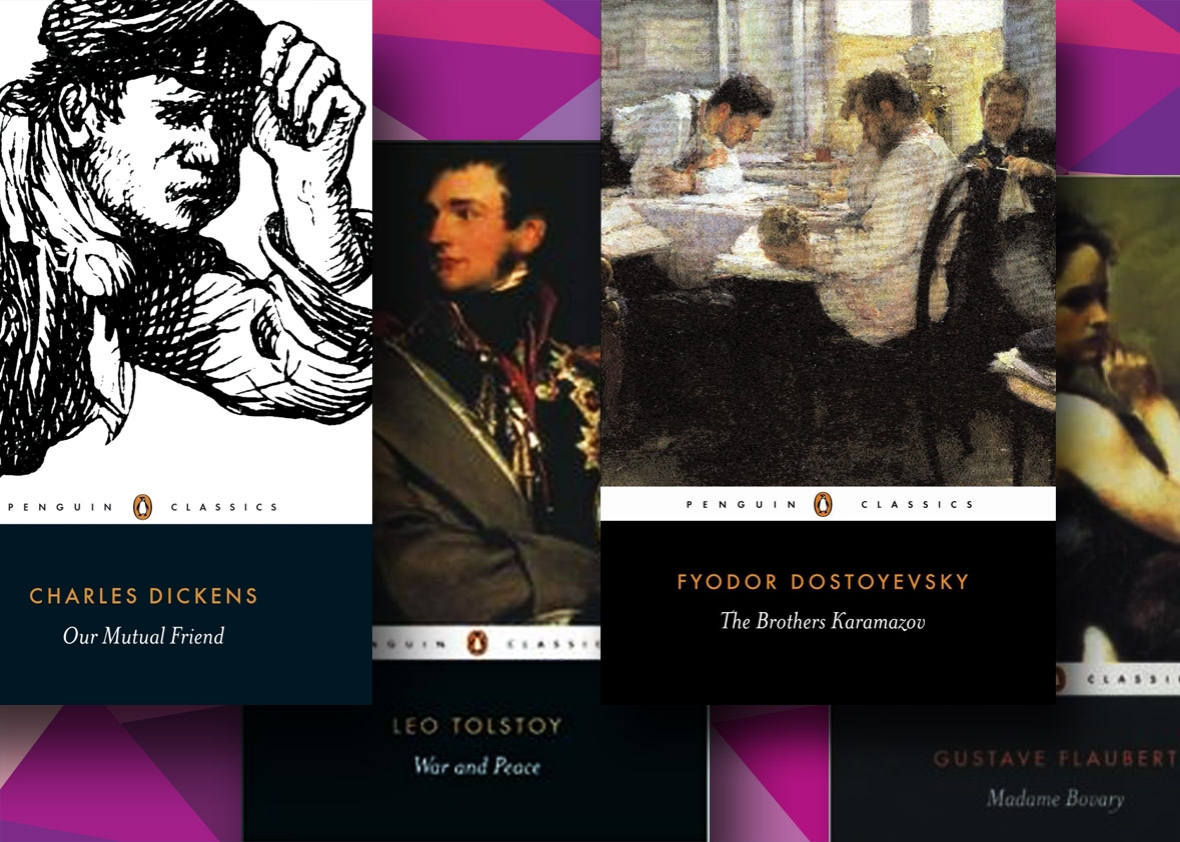 Update, Nov. 10: The people have spoken! The winner is Dostoyevsky's Brothers Karamazov. John and Laura will discuss the book on the podcast early in 2017.
It's time to choose the final selection for our Year of Great Books. This time, Laura Miller and Academy members will be joined by John Dickerson, host of CBS's Face the Nation and panelist on the Slate Political Gabfest.
Hear John talk to Laura about what he manages to read during a presidential campaign, and why he's eager to sink into a big, world-creating novel as soon as the election ends.
If you're enrolled in this Slate Academy, you can vote below on which book Laura and John should discuss in our podcast's final episode. If you're not yet enrolled, sign up at Slate.com/GreatBooks.
Episode Six: The shortlist
Our Mutual Friend by Charles Dickens
Dickens' final completed novel is one of his most sophisticated and admired. G. K. Chesterton called it "a farce that goes down to the roots of the universe."
The Brothers Karamazov by Fyodor Dostoyevsky
Dostoyevsky's last novel is a passionate philosophical meditation on faith and morality. Einstein, Freud, and Nietzsche all considered it the greatest novel ever written.
Madame Bovary by Gustav Flaubert
Flaubert's story of an adulterous housewife in a French provincial town is one of the most influential of all novels, establishing the conventions of modern realist fiction.
War and Peace by Leo Tolstoy
Leo Tolstoy's epic charts the French invasion of Russia through the stories of five aristocratic families. It has often been called the greatest novel of all time.
To access all features of this Slate Academy, or to learn more about enrolling, visit Slate.com/GreatBooks.