The Audio Book Club on Imperial Bedrooms
Our critics discuss Bret Easton Ellis's new novel.
To listen to the Slate Audio Book Club discussion of Bret Easton Ellis's Imperial Bedrooms, click the arrow on the player below.
Get your 14-day free trial of Audio Book Club sponsor Audible.com, which includes a credit for one free audiobook, here.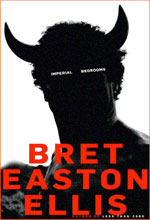 This month, Michael Agger, Stephen Metcalf, and Troy Patterson discuss—or, rather, rip apart—Bret Easton Ellis's Imperial Bedrooms, which follows the main characters from Less Than Zero 25 years on. Patterson thinks Knopf has a lot of knerve to call such a short book with such a thin story a novel. Metcalf and Agger agree. Imperial Bedrooms may start strong, evoking a sinister and electric Los Angeles, but it goes nowhere. The critics do think, however, that Less Than Zero had more to offer.
Slate's Audio Book Club comes to you on the third Monday of every month. Our August pick is Tom Rachman's The Imperfections. Look for our discussion on iTunes or on the Slatehome page on Monday, Aug. 16. Also, like the Audio Book Club on Facebook.
You can also listen to any of our previous club meetings through our iTunes feed or by clicking on the links below. To download the MP3 file, right-click (Windows) or hold down the Control key while you click (Mac), and then use the "save" or "download" command to save the audio file to your hard drive.
Questions? Comments? Write to us at podcasts@slate.com. (E-mailers may be quoted by name unless they request otherwise.)