The Audio Book Club on Beautiful Children
Our critics discuss Charles Bock's first novel.
To listen to the Slate Audio Book Club discussion of Charles Bock's Beautiful Children, click the arrow on the player below.
You can also download the audio file here, or click here to subscribe to the Slate Audio Book Club feed in iTunes.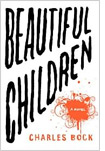 This month, Stephen Metcalf, Troy Patterson, and Katie Roiphe sink their teeth into Charles Bock's first novel, Beautiful Children, which John Burdett, writing in the Washington Post, described as a novel that "deserves to be read more than once because of the extraordinary importance of its subject matter and the sensitivity with which [Bock] treats it."
The Audio Book Club members were less impressed. Although they conceded that it was a "flavorful, powerfully written book," they largely agreed that it failed to deliver on the promise of its early sections. The conversation runs about 35 minutes.
If you'd like to get an early start on the next book-club selection, we've chosen Leo Tolstoy's Anna Karenina, specifically the 2004 translation by Richard Pevear and Larissa Volokhonsky.
You can also listen to any of our previous club meetings by clicking on the links below *:
Questions? Comments? Write to us at podcasts@slate.com. (E-mailers may be quoted by name unless they request otherwise.)
* To download the MP3 file,right-click (Windows) or hold down the Control key while you click (Mac), and then use the "save" or "download" command to save the audio file to your hard drive.