Quiz: Complete the Oscar-Winning Actors Quartet
For each set of Oscar winners, guess the missing actor.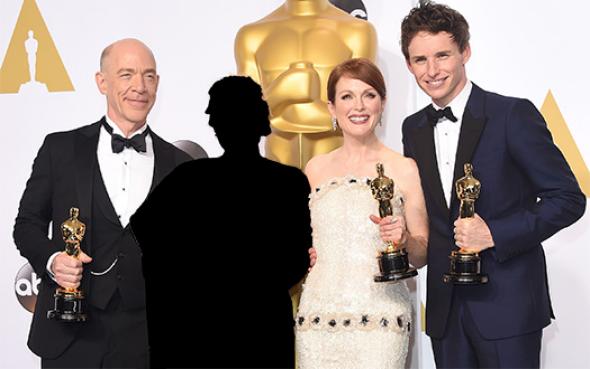 One of the great things about the Oscars is that they can serve as a kind of yearbook to the year that was. In one handy list, we can see what movies infatuated the academy and the public—and what actors bewitched them. Traditionally, the winners of the four acting categories pose for a photo backstage, and then those four performers become eternally intertwined in history—the class of (whatever year). You remember, of course that Anthony Hopkins and Jodie Foster won the 1992 Oscars (for movies released in 1991) for Best Actor and Best Actress for The Silence of the Lambs. And if you really love your Oscar history, you probably recall they were joined that year by Mercedes Ruehl for The Fisher King and Jack Palance for City Slickers. (Here's the photo.)
Put your Oscar knowledge to the test! In this quiz, you'll get a photo of the four acting winners from a given year, with one performer's likeness removed. Choose the correct actor or actress who completes the quartet.