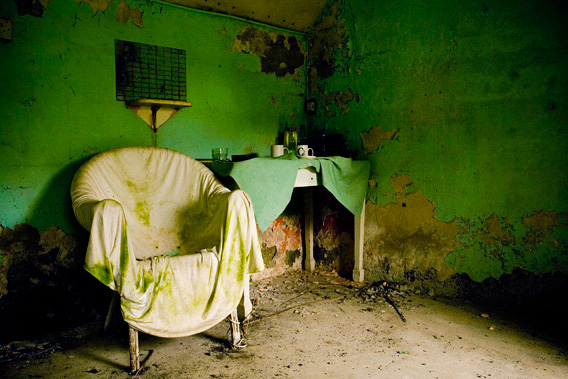 Click the arrow on the audio player to hear David Lehman read this poem. You can also download the recording or subscribe to Slate's Poetry Podcast on iTunes.
A dark green room: the experiment fails,
And the leaves change color before their time.
He felt, though he had not committed a crime,
Like a gangster disguised in a top hat and tails,
Entering the lady's East Village apartment
To seduce her. If he should arrive out of breath,
It's because he knows that Eros equals death,
Though that's not what the church fathers meant.
She called him a romantic fool, but she didn't mean
To make him feel bad. She just wanted to love him
In the attic, where the lights had grown dim.
Yet the darkness was green, however drab the scene,
Where danger took the stranger, and the heroine
In his arms was someone he had met before,
In a novel about a murderer and a whore,
And didn't expect to meet again

In the seedy familiar hotel room with the bullets flying
All around them. They were busy dying,
But the imaginary spies of childhood were still spying
On them, the sinful and tormented ones,

Hungry for ordinary corrupt human love, and bound
To turn up wherever a lively crisis could be found:
A lost breed, the sort of chap who knew all about guns,
Having used them for Russian Roulette, and won.