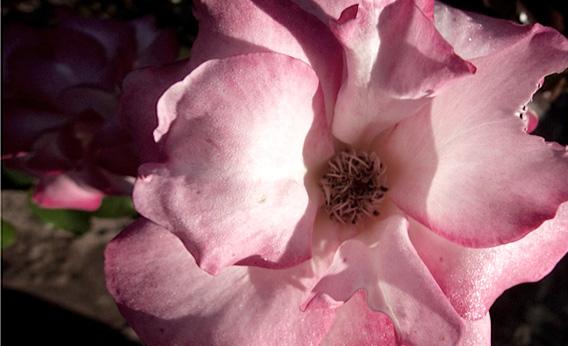 Click the arrow on the audio player to hear Henri Cole read this poem. You can also download the recording or subscribe to Slate's Poetry Podcast on iTunes.
There's a Bee
dying slowly
outside my
window.
He/she
makes this awful
buzzing sound
which grows
longer as
the end nears,
I suppose.
The mysterious
process at work
within him/her
is disturbing,
like a warm
wet finger.
Usually,
when you hear
a Bee,
the sound dissipates
as the Bee
flies away,
but this is just constant,
so constant I think,
Maybe this Bee
is stupidly in love
with me.
Or the buzzing
is inside
my head
and will become,
over time,
a friend—
a new kind
that doesn't go away,
even after lots of sex—
my ear canal
growing receptive,
like a hard bud
to light,
or a vulva
to the perfect
relation.
Would we know
each other,
I wonder,
if our eyes met across
a crowded room?
I did not expect
to meet this Bee.
What else
could love be
but lots of buzzing—
or hate?