Last Notes
The wild, sublime music that composers write on their deathbeds.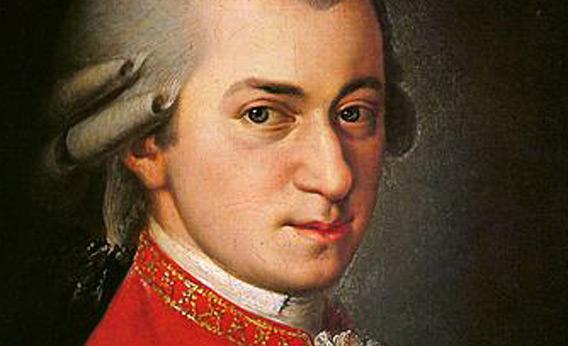 The last thing anyone does or says has an inevitable fascination, poignancy, and poetry. The fascination only intensifies when that person is an artist, in the profession of doing and saying memorable things. "There is a mirror that has seen me for the last time," Jorge Luis Borges wrote. "There is a door I have closed until the end of the world." The old Joseph Haydn, who invented what we think of as a string quartet, must have wondered after his dozens of quartets which would be his last. It was the one he could not find the strength to finish.
Last words are pithier than last pieces of music, and the world remembers the apropos or the funny ones. Enlightenment genius Johann Wolfgang von Goethe: "More light!" Gen. Robert E. Lee: "Strike the tents." Gustav Mahler: "Mozart …" Richard Wagner, in the truest and most lucid words he ever spoke: "I feel lousy." Oscar Wilde, contemplating the garish wallpaper in his hotel room: "One of us has to go." Eugene O' Neill, son of an itinerant actor, who was similarly unhappy about his last residence: "Born in a hotel room, died in a goddam hotel room!" Salvador Dali: "Where is my clock?" Steve Jobs: "Oh wow. Oh wow. Oh wow."
Composers often turn to religious music in old age, hoping no doubt to earn some indulgence from the Lord for a few little sins. J.S. Bach was more personal. After a life of robust health, he suffered a sudden decline that included failing eyesight. He had been working on the Contrapunctus XIV of his monumental technical work The Art of Fugue, and for the first time in his composing had put in a melodic motif made from his own name: BACH in German notation is the notes Bb-A-C-B natural. After writing millions of notes, these were among the last he penned with his own hand. He never finished the fugue.
On his deathbed in the week before he died, blind and in the aftermath of a stroke, Bach had a friend play his organ chorale on the hymn "When We Are in Greatest Distress." Even near the end of his rope, Bach's lifelong perfectionism endured. He dictated a number of revisions to the chorale. At the same time, he renamed the piece, giving it a title from another hymn: "Before Thy Throne I Now Appear." Serene and worshipful rather than tragic, it was his calling card to God.
When his time came, Mozart had no illusions. On his penultimate day, he greeted his sister-in-law with, "You must stay here and watch me die. I already have the taste of death on my tongue." He had been expecting the end for a while, perhaps even when he was writing the sublime fairytale The Magic Flute. Anybody who goes to the movies knows that when Mozart exited he was working on the Requiem. Yes, as in Amadeus he may have considered it his own requiem. No, it was not commissioned by his rival Antonio Salieri or by some mysterious figure, but by a Count von Walsegg, who had the quirk of secretly commissioning pieces and putting his name on them. An assistant of Mozart—who in fact had studied with Salieri (as did Beethoven)—finished the Requiem after he died.
Like most composers of the Enlightenment, Mozart was not much into tragic sentiments in his work, and though both he and his friend Haydn were eager to write religious music, what they produced generally did not reach the level of their greatest work. None of Mozart's masses and such are as powerful and beloved as his comic operas. The exception is the Requiem. Its first movement, the only one he more or less finished on his own, is the most tragic movement written since Bach. It is music from a man staring into his own grave.
There is usually something revealing about the music of a composer who feels death at his shoulder. Beethoven's late music has a distinctive voice. Little of it is tragic and there is no trace of self-pity, even though in his last decade he was deaf and suffering from an endless train of illnesses that included chronic colitis and possibly lead poisoning. In his spiritual life, Beethoven was no churchgoer and not particularly interested in Christ; he preferred to deal with God man to man. His music he could only hear in his head now. Some of it has an ethereal quality, some an almost childlike directness, like the first movement of his Op. 110 Piano Sonata—played here by Andrew Rangell. (His set "Beethoven's Final Masterworks for Piano"—the last five sonatas, Diabelli Variations, and late Bagatelles—will be out in January on Steinway & Sons.)
The scope of the late style can be seen in the middle movements of the Ninth Symphony. The Scherzo is an intricate and essentially comic fugue, with explosions of timpani. It is ingratiating enough to have served as a theme for TV shows and, recently, for a commercial. Next in the Ninth comes one of his time-stopping slow movements, a transcendent reverie.