The Best Jazz Albums of 2010
Jason Moran, Keith Jarrett, and more.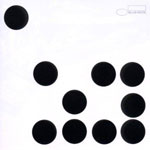 Jason Moran, Ten (Blue Note). Moran, just 35, is the protean jazz pianist of our time, and this album, marking his Bandwagon trio's 10th anniversary (hence the title), also marks his peak: a mix of blues, elegies,
a couple of classical pieces by Conlon Nancarrow *, a sly variation on Monk's "Crepuscule with Nellie,"
and a recital of Bernstein's "Big Stuff" that goes from lyrical
to frenzied
without missing a beat or violating the song's spirit.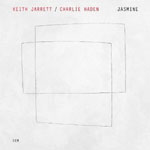 Keith Jarrett and Charlie Haden, Jasmine (ECM). The most virtuosic living jazz pianist and the most expressive bassist team up for the first time in 35 years to play an intimate session of duets, mainly standard ballads,
and the result is an album of sheer beauty unlike anything either musician, for all their considerable glories over the decades, has ever quite achieved. It's simpler than much of their individual work, but listen closely to the rhythmic interplay; there's a lot going on beneath the surface.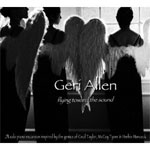 Geri Allen, Flying Toward the Sound (Motema Music). It's a bold move to subtitle an album "a solo piano excursion inspired by Cecil Taylor, McCoy Tyner and Herbie Hancock"—kind of like Babe Ruth pointing to a spot in right-center field—but Geri Allen knocks it out of the park. Many have imitated those masters' block chords and Ravelian tone clusters, but Allen—who has been toiling in the fields for a quarter-century now, mainly as a side player to others—taps into the acrobatic joy of this music and, a rare thing, transmutes it into her own voice.

Dave Douglas, Spark of Being (Greenleaf Music). Dave Douglas, the finest jazz trumpeter on the scene, with a plangent tone and a special way with minor-chord intervals that can swoop into high-octave loop-de-loops on a moment's notice, composes and plays the soundtrack for Bill Morrison's experimental movie on the Frankenstein myth. Featuring his sextet Keystone, it's dark, eerily rumbling, and his hippest (and most elegant) foray into the shades of electric fusion.

It's a 3-CD box set, but you can buy them separately, and if you do, go for Disc 2, "Expand."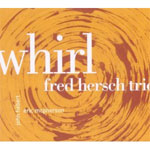 Fred Hersch, Whirl (Palmetto). Hersch, a lyrical pianist-composer with a propulsive force and a flair for edgy harmonies, spent much of last year in a coma brought on by complications from HIV. This is his post-awakening album—mainly standards and original ballads—laid down after a long struggle to re-teach himself how to coordinate his fingers with the keyboard, but you wouldn't know anything was amiss. His touch is still elegant but also probing, the staggered rhythms adding urgency and poignance to an entirely unsentimental celebration of life.