The Best Jazz Albums of 2010
Jason Moran, Keith Jarrett, and more.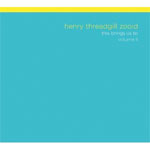 Henry Threadgill, This Brings Us to Vol. 2 (Pi). Reedman-composer Henry Threadgill comes out of the Chicago avant-garde, which has long plumbed the links between ancient and hyper-modern, tying improvisational techniques not to bebop's strict formalism but rather to the loose polyphony of early blues and even ragtime. This new album, his second with the quintet Zooid (which is practically co-led by electric guitarist Liberty Ellman), is his best in a dozen years: rollicking, furtive, jangled, haunting.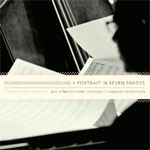 Ted Nash, Portraits in Seven Shades (Lincoln Center Jazz Orchestra). Many composers have tried to translate great paintings into music, but Ted Nash, one of the more adventurous reedmen with the Lincoln Center Jazz Orchestra, pulls it off. He's long displayed an Ellingtonian knack for lush colors and narrative drive. On "Monet" he stacks airy winds on top of trombones, trumpet accents, and his own flitting flute—and, yes, those shimmering Water Lilies come to mind.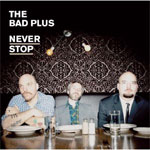 The Bad Plus, Never Stop (E-One). Those pomo bad boys with the crazy-quilt covers are back (Ethan Iverson, piano; Reid Anderson, bass; Dave King, drums), with their first album of entirely original material. The familiar wit and whimsy are intact, but there's also a more effortless swing, a less insistent virtuosity (though these are virtuoso musicians, all), and a more swooning emotional drive.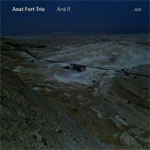 Anat Fort, And If (ECM). The Israeli-born pianist Anat Fort's second CD with her trio is turbulent but spare, knife-edged but tender, brimming with melodic hooks that loop in sinuous shapes and a slightly klezmeric insouciance.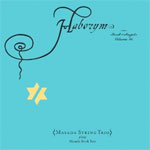 John Zorn's Masada String Trio, Haborym: The Book of Angels, Vol. 16 (Tzadik). In the past 20 years, composer-impresario John Zorn has written hundreds of jazz tunes in his Masada songbook—each written in one of the two "Jewish scales" (a major scale with the second note flat or a minor scale with the fourth note sharp)—for nearly a dozen ensembles, which record on his own Tzadik label. This latest, by the Masada String Trio (Mark Feldman, violin; Erik Friedlander, cello; Greg Cohen, bass), sounds much the same as the group's previous ventures—which is to say, it's vibrant, nervy, dance-in-your head thrilling, and a bit mellower than usual (in a good way).