Awkwardly Charming
Thomas Hardy and the strangeness of bad writing that is somehow good.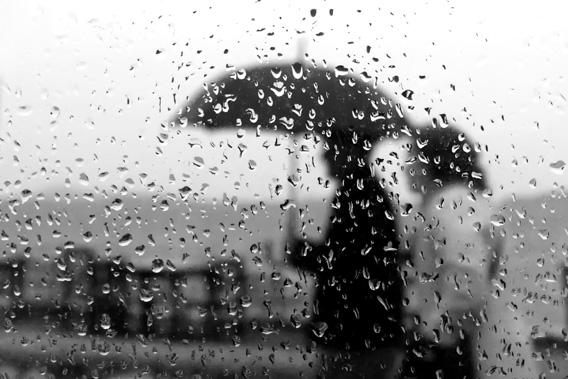 Poems need some element of strangeness to cut through the familiarity of our daily discourse; they find some way to startle us—or nettle us—into sharpened attention. Strangeness can arise through diction, or syntax, or structure, or sound pattern. Or it can be a function of a poem's whole personality, implying a speaker who is somehow askew, injured, jazzed, or desperate. There is the strangeness of the outlandish, but there can also be a strangeness of the eerily flat or the chillingly calm.
Some poems by Thomas Hardy have prompted me to think about a particular kind of strangeness we might call the fascination of the deliberately awkward; or, to put it more tendentiously, the strangeness of bad writing that is somehow good.
Lovers of Hardy's poetry can find themselves on the defensive when someone—some lover of Yeats or Tennyson or Keats perhaps—complains about Hardy's contorted phrasing, his seemingly perverse deployment of archaic words, his stubbornly unconventional do-it-yourself-carpenter stanza forms, and his taste for mouthfuls of consonants. If you love Hardy, these qualities—instead of suggesting cranky amateurishness—seem to reflect not only his austere earnestness, but his need for a hard-edged strangeness of language to honor the mystery of human experience.
Hardy's poem "Beyond the Last Lamp" tells of his noticing an unhappy couple walking and murmuring in a public place one rainy evening; hours later Hardy passes the spot again and sees them still there. And 30 years later, that spot still makes him remember the miserable woman and man who walked together in the rain. He remains ignorant of their unhappiness, but we sense he is painfully prepared to imagine several kinds of misfortune that might have afflicted them. The poem is about his own hauntedness, and about the way a certain memory can be permanently imprinted upon a certain place in the world—or even upon a kind of place ("such a lane").
I find the poem affecting; I call it a good poem; but the writing has quite a bit of Hardy's characteristic awkwardness and inelegance. Looking at the poem's second line, I can hardly believe that I want to praise a poem that sees fit to tell us the rain "Descended darkly, drip, drip, drip." And Hardy does not avoid calling the lovers "linked loiterers," or rhyming "absorbed" with "orbed," or referring to nightfall as "the droop of day," or rhyming "rain" with "twain," or referring to the location's "olden look," or ending the poem with a peculiarly subjunctive verb.
The poem as a whole has an olden look, and I know people who would call this effect bad writing. Ultimately, any counterargument I would offer would depend on a sense of the personality governing the poem. Hardy sounds so intently focused, so determined to evoke the haunting, disturbing paralysis of the blighted lovers—he feels compelled to describe the same apparition again and again, in five stanzas; the lovers got under his skin, and he wants a bleakly stiff language that will get under our skin. He is so uninterested in being charming that he charms me.
Click the arrow on the audio player to hear Mark Halliday read this poem. You can also download the recording or subscribe to Slate's Poetry Podcast on iTunes.
"Beyond the Last Lamp"
(Near Tooting Common)
By Thomas Hardy

I

While rain, with eve in partnership,
Descended darkly, drip, drip, drip,
Beyond the last lone lamp I passed
Walking slowly, whispering sadly,
Two linked loiterers, wan, downcast:
Some heavy thought constrained each face,
And blinded them to time and place.
The pair seemed lovers, yet absorbed
In mental scenes no longer orbed
By love's young rays. Each countenance
As it slowly, as it sadly
Caught the lamplight's yellow glance,
Held in suspense a misery
At things which had been or might be.
When I retrod that watery way
Some hours beyond the droop of day,
Still I found pacing there the twain
Just as slowly, just as sadly,
Heedless of the night and rain.
One could but wonder who they were
And what wild woe detained them there.
Though thirty years of blur and blot
Have slid since I beheld that spot,
And saw in curious converse there
Moving slowly, moving sadly
That mysterious tragic pair,
Its olden look may linger on—
All but the couple; they have gone.
Whither? Who knows, indeed. ... And yet
To me, when nights are weird and wet,
Without those comrades there at tryst
Creeping slowly, creeping sadly,
That lone lane does not exist.
There they seem brooding on their pain,
And will, while such a lane remain.