An Alaskan Nationalist on the Scottish Independence Movement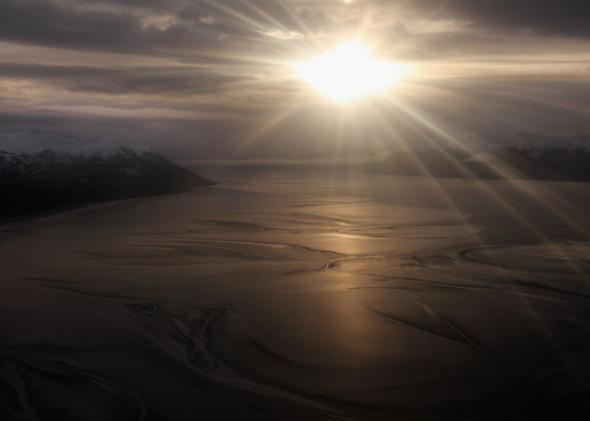 My latest story, sort of a lark, looks at how America's eternally optimistic secession movements view the Scottish independence vote. From Vermont to Texas to Oregon—sorry, Cascadia—they are generally cheered, and hope that the attention paid to Scotland will build up other independence movements. The only dissent, from secessionist thinker Kirkpatrick Sale, was that a narrow election in Scotland (whichever way it went) would not mean anything for secessionists. They needed to win their own arguments, about the unaffordability of empire.
After the piece was up, I got a call back from Bob Bird. In 2008, as an Alaskan Independence Party candidate for US Senate, Bird won 4 percent of the vote in a race that now-Sen. Mark Begich won for the Democrats by only 1 percentage point. Bird wanted to clarify that his party did not want Alaska to leave the union. Rather, it wanted an Alaska returned to territorial status, restoring the rights citizens had before the deal that made them residents of the 49th state.
"It would not be secession any more than the Phillippines seceded," said Bird, somewhat confusingly. (I'd have gone with Guam or Puerto Rico.) "We are an empire. Empires normally don't last very long. They are notorious for imposing one-size-fits-all government. We would see much more respect given to our state than we are receiving right now if we changed the terms of statehood."
An example? "If I owned a 20-acre ranch in Illinois and there's oil found on it, the oil's mine. Alaska, by the terms of statehood, has no sub-surface mineral rights. I think the union can and will still work if people in Washington respect the Constitution. But they don't. It's not FDR, not even Lincoln, that started this trend. It goes back to Alexander Hamilton."
This wasn't to say that Bird was bearish on Scotland. Quite the contraray. "The Scottish event is perhaps the tip of the iceberg," he said, "and it might create a renewal of respect for states' rights around the world. I hope it survives. Good luck to them!"