Democrats Baffled by Benghazi Whistleblower's New Accusations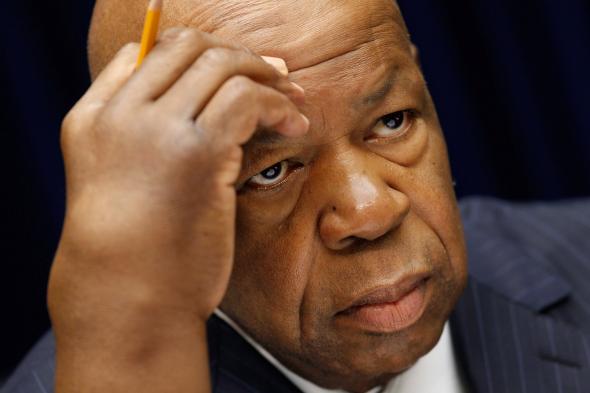 Yesterday, reporter Sharyl Attkisson published a long interview and profile of Raymond Maxwell, a former State Department deputy secretary who had been laid off after Benghazi and called it a scapegoating. (Maxwell had planned to retire but was staying on to deal with the aftermath of the Arab Spring.) The hook of the story, a detail newly reported—and confirmed by Utah Rep. Jason Chaffetz, likely to be the next Oversight and Government Reform chairman—was that Maxwell claimed to have seen Hillary Clinton allies separating out documents that could have reflected poorly on them before handing anything over to investigators. After I wrote about this, Attkisson tweeted that Maxwell had told this to investigators "a year ago."
I remained amazed that such a crucial detail could be buried so long. This morning, when the Benghazi Select Committee's Democratic members gathered to announce a database of "Asked and Answered" questions, they spent some time arguing that the latest "breaks" in the story were faux. Rep. Adam Schiff, for example, attempted to douse the rumors of a "stand down" order—rumors that resurfaced when three contractors talked to Fox News last week, about the new book they were releasing. The Maxwell story didn't immediately come up, so I asked ranking member Elijah Cummings about it.
"Maxwell was interviewed by our committee, the Oversight and Government Reform Committee," said Cummings. "He was called by Chairman Issa as a witness. And he never talked about this. He had plenty of opportunities to do it. But keep in mind, we have allegations seeming to come out every week. Mr. Schiff just talked about the three contractors, who also have been interviewed, and suddenly they come out with these 'stand down' allegations. But again, Mr. Maxwell did not bring those allegations to our attention when we interviewed him extensively. Extensively."