Gaslighting Is Covered by the First Amendment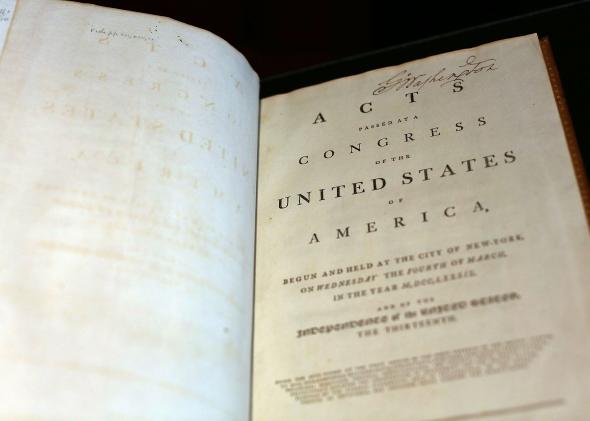 It's a sign of just how cynical the Capitol has become that yesterday's big, bipartisan vote on campaign finance reform was probably a ruse. Vermont Sen. Bernie Sanders, Oregon Sen. Jeff Merkley, and a few other blue-staters have for a few months been pushing for a new constitutional amendment that would revise the First Amendment and thus undo the Roberts court's rationale for Citizens United. To their surprise, the vote to proceed to debate on the amendment won 78 votes—most Republicans voted with the Democrats. Sanders immediately assumed that the Republicans were trolling him in order to make Democrats waste time before the next recess.
"I would love to be proven wrong," he told Politico. "But if the end of this week, we end up getting 67 votes, you can tell me I was too cynical."
Today, as Democrats and Republicans fitfully took the Senate floor, it really did seem like one party was ready with a message and the other was a little bored. The universal signal from Republicans was that the Democratic amendment would REPEAL THE FIRST AMENDMENT. To wit:
There was a considerable amount of gaslighting in the middle of all that messaging. Few things make Democrats more confident that they're reaching their base voters than jabbering about money in politics. Just a few months ago, CBS found that a supermajority of voters—more than 70 percent—thought there was too much money in politics, and that recently removed limits on bulk donations should be restored. And the numbers for base voters are even better. According to MoveOn's Ben Wikler, the amendment fight, doomed as it is (two-thirds of the House will not support this), is "better than failing to get cloture again." This week's news cycle had little room for the Merkley amendment, but progressives were stacking all sorts of videos of their candidates taking a stand "against Citizens United" and Republicans defending endless money in politics. There really aren't any losers here.
And it's not like the Senate was busy, anyway.