Ronald Reagan on the "Rather Destructive" Bias of Alex Haley's Roots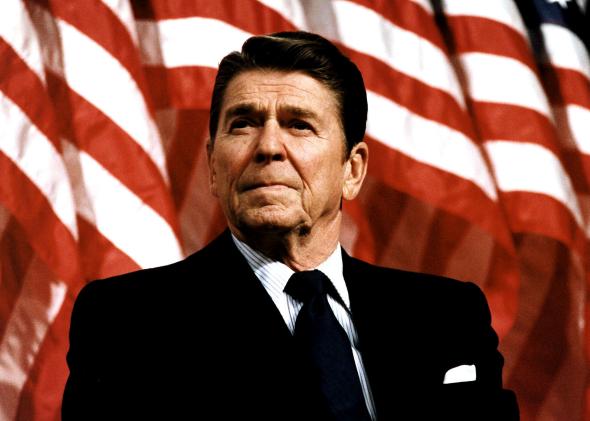 At the end of last week, the Economist made an unusual concession to critics and apologized for a review. Ed Baptist's economic history of slavery, The Half Has Never Been Told, was criticized as not "objective" because "almost all the blacks in his book are victims, almost all the whites villains." The Internet rose with terrible anger, and Baptist told reporter Dylan Scott that the apology was well-taken. "One thing that really did aggravate me about the review," he said, "was this suggestion and this sort of implicit argument that ex-slaves had some sort of vested interest and are unreliable reporters on what actually happened."
Rick Perlstein, the popular historian of the conservative movement, happened to be working on an upcoming volume that covers the Carter era and the victory of Ronald Reagan. On Facebook, he pointed readers to a Washington Post item from Feb. 14, 1977, about Reagan's opinion of Alex Haley's Roots. Here's the whole item:
The millions of admirers of the TV presentation of Roots didn't include Ronald Reagan, who said, "Very frankly, I thought the bias of all the good people being one color and all the bad people being another was rather destructive." He added that he was impressed by the huge audience the series attained, but "I didn't know there was anyone who could stay home eight nights in a row."
I found that via Lexis-Nexis. A couple of subsequent searches found no outcry against Reagan from critics or the left. It's amazing what you could get away with saying about race, before Twitter.