New IRS Bombshell: Lois Lerner Bemoaned Right-Wing Crazies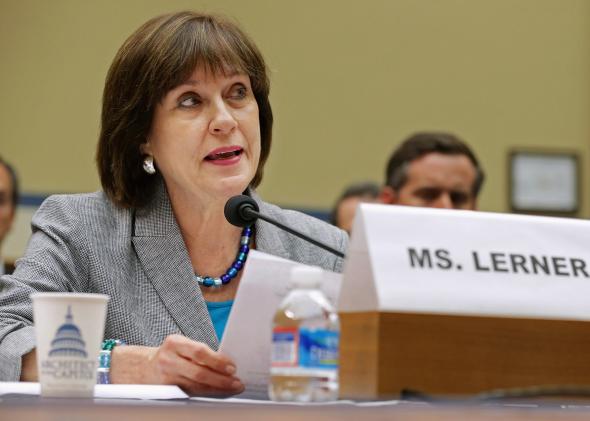 No, it is not over. This morning, a smaller-than-usual group of House Oversight Committee members waged a friendly IRS scandal interrogation of four conservative witnesses, from Cleta Mitchell (who's representing some Tea Party groups in a lawsuit) to David Keating (formerly at the Club for Growth, now at the Center for Competitive Politics, which is filing complaints against senators who asked for the IRS to look into 501 funding), to two Heritage Foundation scholars. Mitchell, unsurprisingly, was the most compelling witness, relaying tales of the "mom and pop" organizations that hesitated to work on politics because the IRS asked for information like "will you host candidate debates" or "where will you be speaking for the next two years."
While that was happening, the Ways and Means Committee—which has been waging its own battle for Lois Lerner's emails—released what looked to be a conversation between Lerner and an unnamed, conservative-hating employee. The conversation, as Ways and Means had it, started with Lerner appearing to respond to something about "crazies" after the 2012 election.
An unnamed email partner tells Lerner "you should hear the whacko wing of the GOP," and all they're saying about American decline.
Her companion says "the hosts," not the callers, are the crazy ones.
And that's basically how it ends. For Republicans, it is more proof that the attitude at the IRS was poisoned, and enabled rough treatment of Tea Party groups—why wouldn't it, given how little esteem the groups were held in?