The Worst Poll in America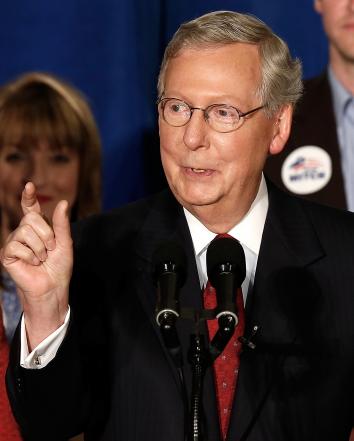 There's always one, and so far in 2014, Gravis Marketing is in the lead for the prestigious Strategic Vision Award for Botched Polling. In Texas, its final poll of Sen. John Cornyn's primary gave him a weak 43–28 lead over Rep. Steve Stockman. This was 25 points off—Cornyn beat Stockman, one of the laziest campaigners in recent Texas memory, by a 59–19 margin. (Other anti-Cornyn candidates split the rest.)
In Kentucky, Gravis closed out with a poll that found Mitch McConnell up by 14 points—48 to 34 over Matt Bevin. When I met Bevin at CPAC, he pointed out (not incorrectly) that he was burning a trail across the state, quite a contrast to Stockman. Gravis was slightly less wrong this time, as Bevin won 35 percent of the vote. But McConnell won 60 percent, for a 25-point margin that more than doubled Gravis'. The poll that gives the most hope to insurgents does so by being wildly off.
I called Gravis's Doug Kaplan, who explained the results. Gravis called up voters who planned to participate in the primary, but didn't screen for people who'd voted in previous primaries. (There was a highly contexted, Tea Party-powered primary as recently as the 2011 gubernatorial race.) "We should have done that," Kaplan said. "In crosstabs, if you look at Republicans only, we nailed that -- McConnell was at 60 percent."
Also, according to Kaplan, "We did another poll a few weeks who which was much accurate."
We changed the criteria on this poll. The undecideds went up. The poll was not even supposed to be released. Human events provided the campaign a copy of the poll for comment. Since we changed the method I was not going to release. The campaign released the poll without our authorization. They put it on their website. Huffington post then called. I had no choice but to release.