The Ludicrous Jim Webb Boomlet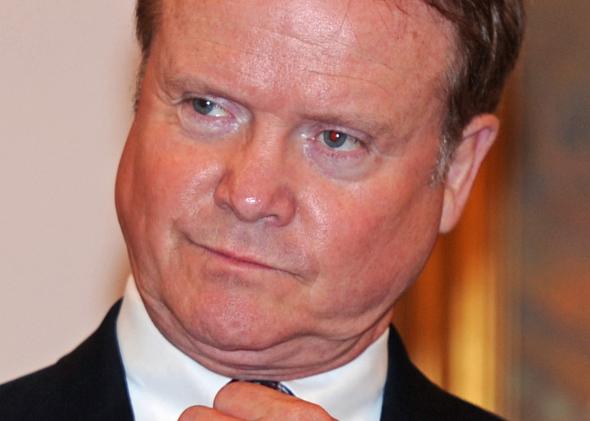 Today, former Virginia Sen. Jim Webb released his first straightforward memoir after a career of novels and historical tomes. In a stunning coincidence, when promoting the book on Diane Rehm's D.C. talk show, Webb did not rule out a 2016 run for president. The clip was passed around first, as far as I can tell, by the GOP operatives at America Rising—anything to make Democrats look to be in disarray.
Fittingly, none of the commentary that's followed has grappled at all seriously with what made Webb a political force in 2006, and what sidelined him (as he sidelined himself) after. "For a nation hungry for real leadership," writes Matt Lewis, "Webb's image as a competent, no-nonsense leader might resonate."
Uh-huh. We're talking about a Democratic primary. Webb would arrive in Iowa or New Hampshire with a record of offering criticisms of the party's strategy on taxes and health care without following through on an alternative. (He had previously warned his party to hold off on votes after Scott Brown was seated). Other senators have run with similar resumes, and Webb's version of populism is certainly compelling in a way that interest-group-based, mailing-list-based, MoveOn progressivism is not. But Webb would face his party's most credible-ever female candidate with an article titled "Why Women Can't Fight" on his CV; he is one year older than Hillary Clinton, when Clinton's age is sort of the best weapon Republicans have deployed against her.
And so the clash of interests continues—reporters, who want an exciting and unpredictable 2016 race to cover, and the reality that no one is equipped to peel voters away from Clinton.