Rick Santorum Endorsed the Judge Who Just Legalized Gay Marriage in Pennsylvania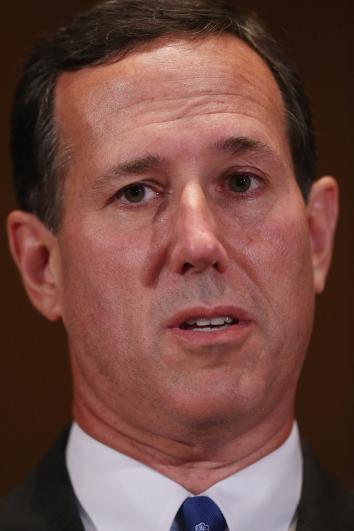 Gay marriage is legal in Pennsylvania today, following a ruling by U.S. District Judge John Jones. Pennsylvania had gotten into the pre-emptive-ban game early in 1996, and that ban is now gone—Pennsylvanians with gay marriages recognized in other states can set up shop in Pittsburgh or Philadelphia or (if it's what you're into) Braddock.
Who saw this coming? I'm going to guess "not Rick Santorum." Twelve years ago, in his second and final term as the U.S. senator from Pennsylvania, Santorum urged the Senate to confirm Jones and Kit Connor.
Attorneys Jones and Conner are highly qualified to assume the important role of Judge and the duty of protecting the Constitution and ensuring the effective operation of our judicial system. "Since the onset of the war against terrorism, our federal judiciary has taken on an even higher level of importance, and it is imperative that we provide our courts with the resources necessary to enforce the rule of law. These judgeships are vital to our national security goals, and I urge my colleagues to work with the President to fill these vacancies in a timely manner.
How could he have known what would happen in 2014? Still, the Lord giveth to gay Americans, and the Lord taketh away. A few months ago I interviewed Arizona State Sen. Steve Gallardo, who came out of the closet during the state's debate over a "religious freedom" bill. Were he to win the upcoming Democratic primary in August, he would have become the first openly gay Hispanic member of Congress. But Gallardo dropped out of the race today.