Watch the Homophobic Ad That a Losing Candidate Is Running in Georgia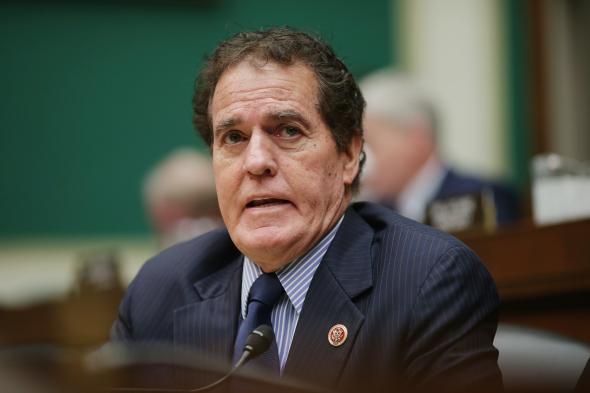 The Georgia airwaves are largely full of TV ads for Republican Senate candidates (and a few for Michelle Nunn, who's sailing to a Democratic primary win), and I saw maybe eight of them while in the state last week. But this one, from Rep. Phil Gingrey, stood out. Gingrey, who's leaving a safe seat and running fifth—no one thinks he can make the runoff—is going out bashing Karen Handel for previously voting to fund an LGBT group. The ad isn't included on Gingrey's campaign page, but there are copies floating around:
If you're at work and can't play the video, here's the key slide.
Now the twist—this is the not the first time Handel's been attacked for deciding to fund a gay pride group while county executive. In 2010, when she narrowly lost a primary to now-Gov. Nathan Deal, Handel was scorched for "support[ing] tax-payer benefits for gay couples" and for supporting the Log Cabin Republicans. After Sarah Palin endorsed Handel, Deal excoriated his opponent over Youth Pride, which "did outreach to gay and 'questioning' kids as young as 13 and funded seminars such as 'Unsung Heroes of the Lesbian, Gay, Bisexual, Transgender Community.' "
Handel lost narrowly, and it's impossible to say whether the Youth Pride attack worked or backfired. Deal and Gingrey were facing her from superficially similar positions—both men represented safe, red districts in north Georgia. Gingrey's 11th District is closer to Atlanta, though, and includes sections of Fulton County. He's trying to weaken Handel in the base they share. He's doing so as Sarah Palin and Rick Santorum both endorse Handel as the most credible conservative in the crowded field. If Handel makes the runoff, the "she's too nice to gays" attack will have been a wash; even if she loses, you have to wonder how many more years an attack like that will be seen as a vote-winner.