Our Long National Idiot-Ambassador Crisis Is Over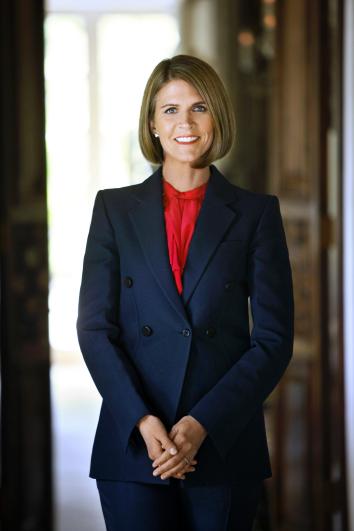 It's been, perhaps, the only non-ideological outrage of the second Obama term—the rise of the incompetent but wealthy ambassadorial nominees. Yahoo News' Olivier Knox was the first (or one of the first) to notice that the usually sleepy hearings for a few nominees had devolved into farce. Republicans, led by John McCain and Marco Rubio, embarrassed the nominees to be America's ambassadors in Greece and Argentina.
It got rough. Noah Bryson Mamet, who'd bundled half a million dollars to re-elect the president, was given an assignment to Buenos Aires despite having never been there. George Tsunis, the bundler-nominee for Norway, did not know that the country was a constitutional monarchy. Ambassador-mania probably peaked when Sen. John McCain and Sen. Chris Murphy went to Budapest, and McCain prodded Murphy to answer a question from the foreign press about the nominee for Hungary. Why? She was a TV producer who had given a word-salad explanation of what America's strategic interests were.
These stories have a happy ending. Shame worked. The ambassador stories, which came with cringe-a-thon video, inspired the American Foreign Service Association to issue some suggested guidelines for ambassadorial nominees. On March 5, the AFSA voted to sue for release of the "Certificates of Demonstrated Competence" for the contested nominees, as "previous attempts to acquire this information via a Freedom of Information Act request remain unanswered."
Finally, two months later, Knox got the docs. Tsunis was credited with a role at the Brookings Institution that he apparently does not really hold. (As he testified, he's only on a Foreign Policy Leadership Committee that raises money.) Colleen Bell, the nominee for Hungary, had a "wealth of experience," though her foreign policy resume was limited to a role on the "Los Angeles Leadership Council and Global Leadership Council of the Natural Resources Defense Council."
The happy ending is that the applied criticism and shaming led to a policy change—for now, anyway. Where once people had to FOIA and sue for the certificates of competence, the State Department now will post them online. It just so happens that the two nominees whose information went up first are foreign service professionals with resumes that will make you feel like you've wasted your life.