Key Dem: Agreeing to Unevenly Split Benghazi Committee Would Be "Bringing a Noose to My Hanging"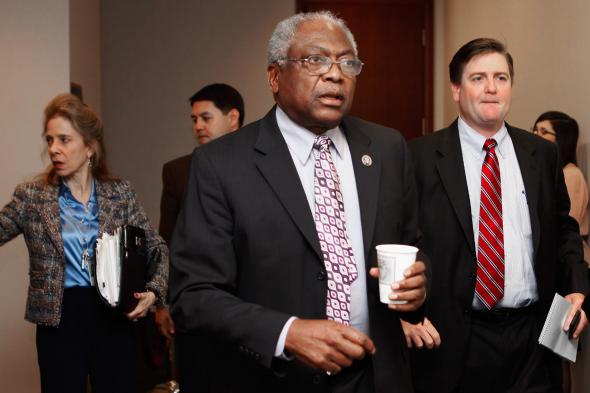 The Speaker shall appoint 12 Members to the Select Committee, five of whom shall be appointed after consultation with the minority leader.
In other words, Democrats would get five seats on the committee and Republicans would get seven. Just before the bill was released, Democrats were already decrying the idea. Rep. Jim Clyburn, the party's assistant leader, told reporters off the House floor that the committee needed to be organized like the House Ethics Committee—an even split.
"If it's not set up the way we do Ethics, I would be dead-set against it," said Clyburn.
When reporters pushed him on how resolute he was, Clyburn chided them for trying to make "headlines." When NBC's Frank Thorp suggested that an all-Republican committee would drive the Benghazi story with no Democratic output, Clyburn started heading for the door.
"Let 'em drive it, they're drivin' it anyway," he said. "Let 'em drive it, and we'll drive out on 'em. I'm not bringing a noose to my hanging."