The Tea Party and Rand Paul Win a Congressional Primary; Sarah Palin Loses It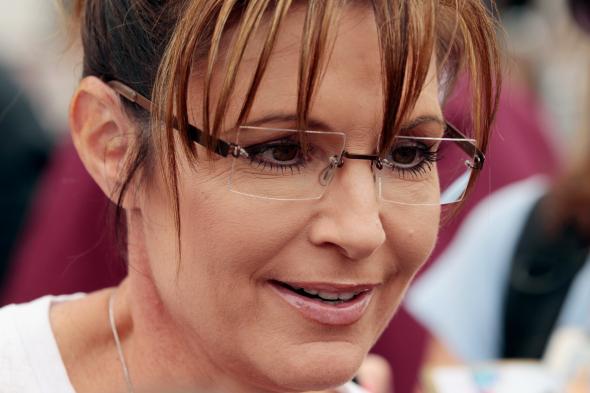 Just three months after Rep. Trey Radel resigned his safe Republican seat in southwest Florida, Republican voters have chosen his likely successor: Curt Clawson. He won the election the old-fashioned way, by making a ton of money in the private sector and then splattering the airwaves with TV ads.
In the process, Clawson rolled up endorsements from local Tea Party leaders and from the Tea Party Express, and from Sen. Rand Paul. It wasn't that he was particularly conservative—he had no prior political record, and had even donated to Democratic Sen. Debbie Stabenow. It was enough, according to the Tea Party Express, that he had never been a politician. He had no compromises on his resume, and was thus preferable to the state legislators and former state legislator running against him.
Among the vanquished: state Sen. Lizbeth Benacquisto. She'd been endorsed by Sarah Palin, who flew into the district to raise funds for her. She'd been endorsed by Jeb Bush, who'd cut an ad for her in 2012 (though stayed out this time). And she'd attacked Clawson for accepting an "Obamacare bailout," without anyone who edited that ad realizing that they were accusing the guy of taking a bailout in 2009 from a law passed in 2010.
It backfired. Clawson ended up winning 38 percent of the vote, exactly what pollsters had predicted. It's a sort of victory for Tea Party groups; in two weeks, in Nebraska's U.S. Senate primary, the conservative base and its campaign organs have another chance to determine the winner of an open primary.
(UPDATE: Jeb Bush endorsed Benacquisto in her 2012 race, and the ad including his support remained online—but he did not endorse in this race.)