Miguel Herrera Is the Most GIF-Worthy Man at the World Cup, Perhaps on Earth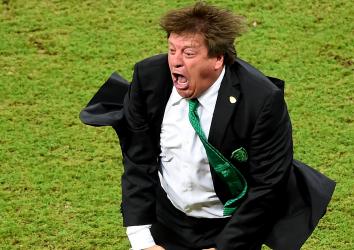 Mexico beat Croatia 3–1 today to advance to the knockout round of the World Cup. Miguel Herrera, El Tri's manager, was happy about this result. Very, very happy.
Sorry, we're getting ahead of ourselves. First, Herrera was mad—very mad—because the referees failed to call a handball on Croatia. Here's the GIF, via BuzzFeed: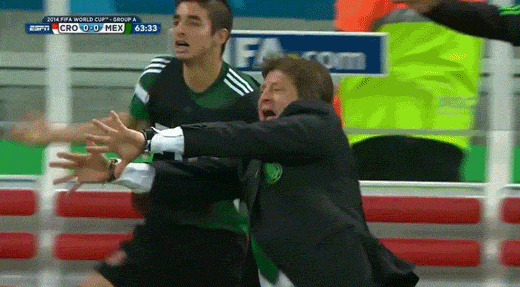 But then Mexico scored! Here's Herrera's reaction, via Twitter user @myregularface: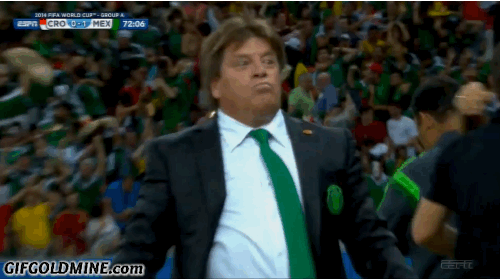 Then they scored again! Via @cjzero:
Mexico actually scored a third goal, but if we include that GIF then the Internet might explode.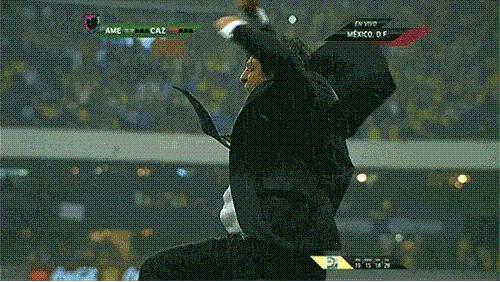 Miguel Herrera and Mexico will face the Netherlands on Sunday. It should be a great game. But there's no chance that what happens on the field will be more entertaining than the man on the Mexican sideline.