A California Company Wants You to Judge Wine by Its Label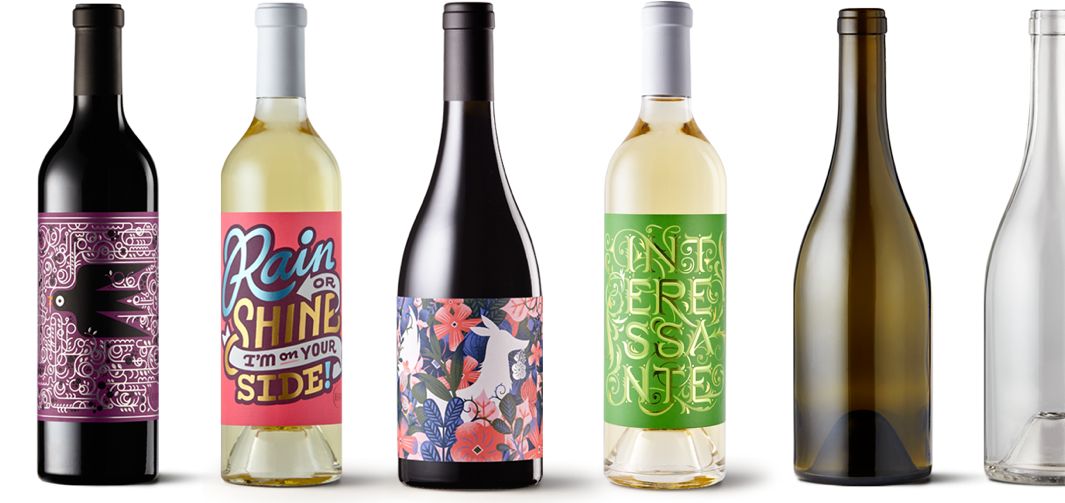 Everyone knows you can't judge a book by its cover or a wine by its label, but we do so anyway. Barrel + Ink is a San Francisco company that unites independent winemakers and designers to create wines with bold, eye-catching packaging that treats the wine label as a blank canvas and the wine bottle as an objet d'art.
These limited-edition wines are currently being made in small batches of 250 cases per release and sold mostly online. Barrel + Ink founder Corey Miller told me in an email that the company's mission is to facilitate "a true one-off collaboration between designer and winemaker," giving them "an opportunity to do something completely unique" that is not grounded in a winery's existing branding. "It's truly a collaborative process where both elements are regarded with equal artistic value—as opposed to the label being relegated to a marketing tool," he said.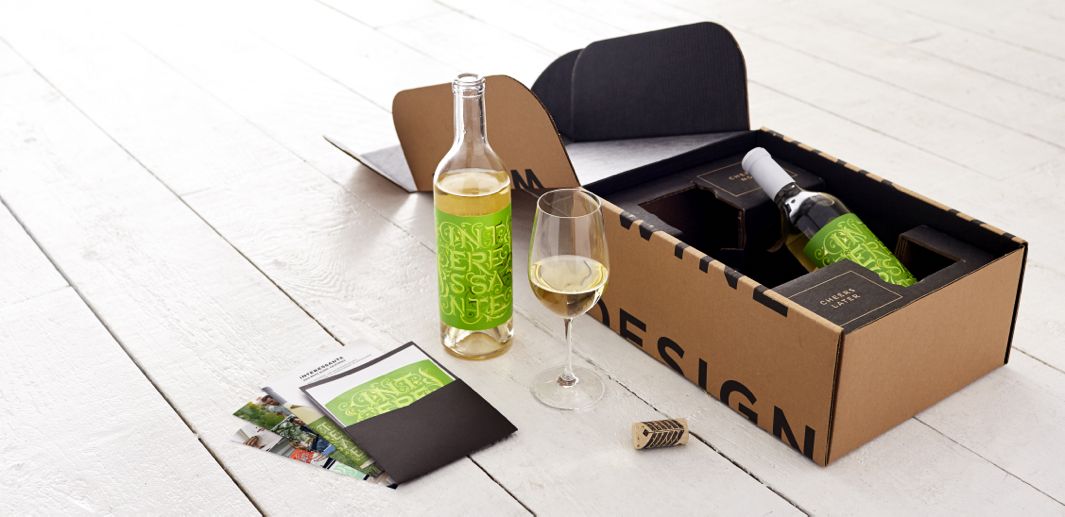 Miller also stressed that his concept had nothing to do with "a whole class of labels that the industry calls, 'look at me' labels," which are "usually put on cheap wine and used to sell high volume brands." He said that "Barrel + Ink is the nexus between seemingly outlandish (at times) art paired with truly hand-crafted, small lot wines made by some of the best winemakers working today."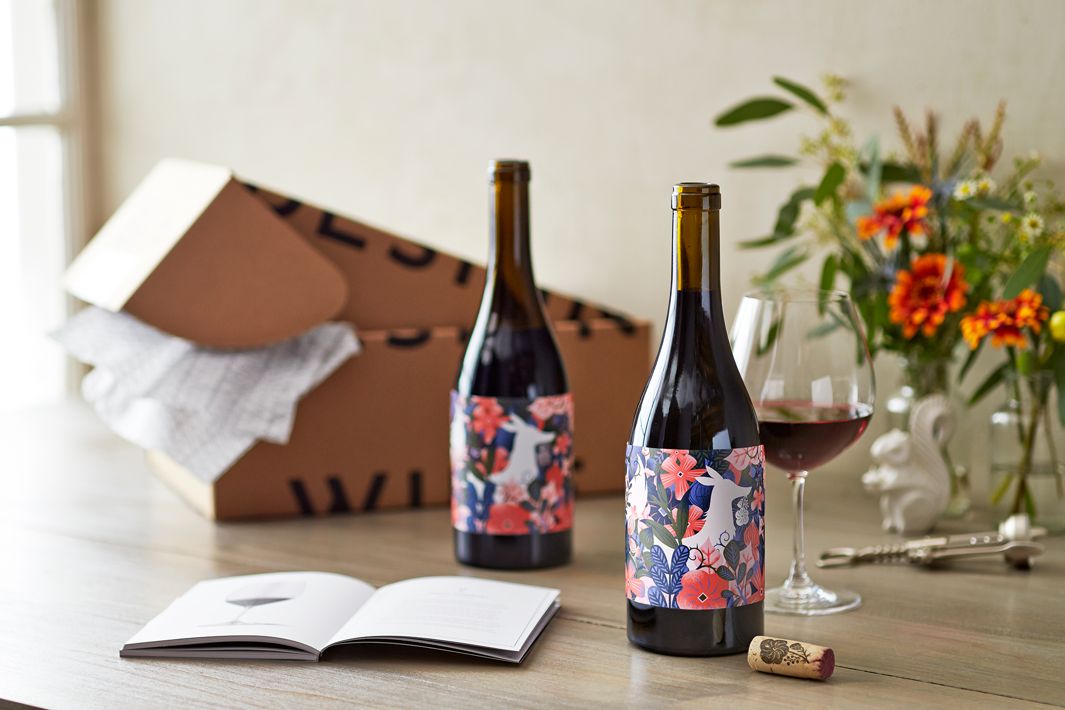 The company's target audience is the wine lover who might feel overwhelmed and intimidated by his or her lack of viticultural knowledge but drawn to the idea of using wine as a way to connect with other people, Miller said.
"We want to feel connected to wine but unless you're a serious wine geek, most of us just don't," he said, "[but] we live in a hyper-visual world and most of us feel pretty comfortable talking about what we do and don't like visually." Since "we buy wine based on the label anyhow," he said, why not "bring the winemaker out from behind the winery and the designer out from behind the brand."
"It's easy to mistake what we're doing as making pretty bottles," Miller added. "The art isn't intended to be a bridge to a sale, it's intended to be a bridge to a different kind of experience with wine."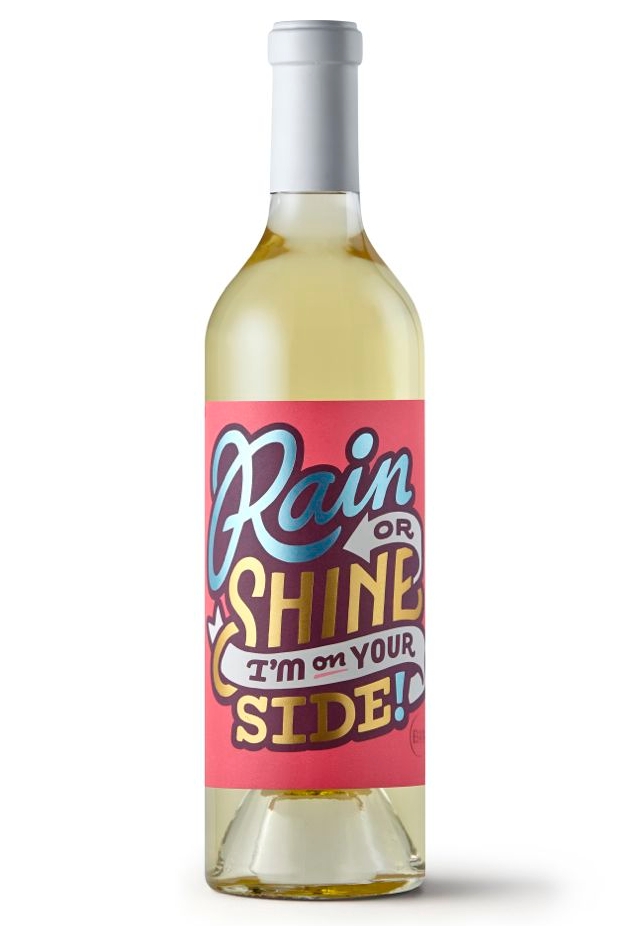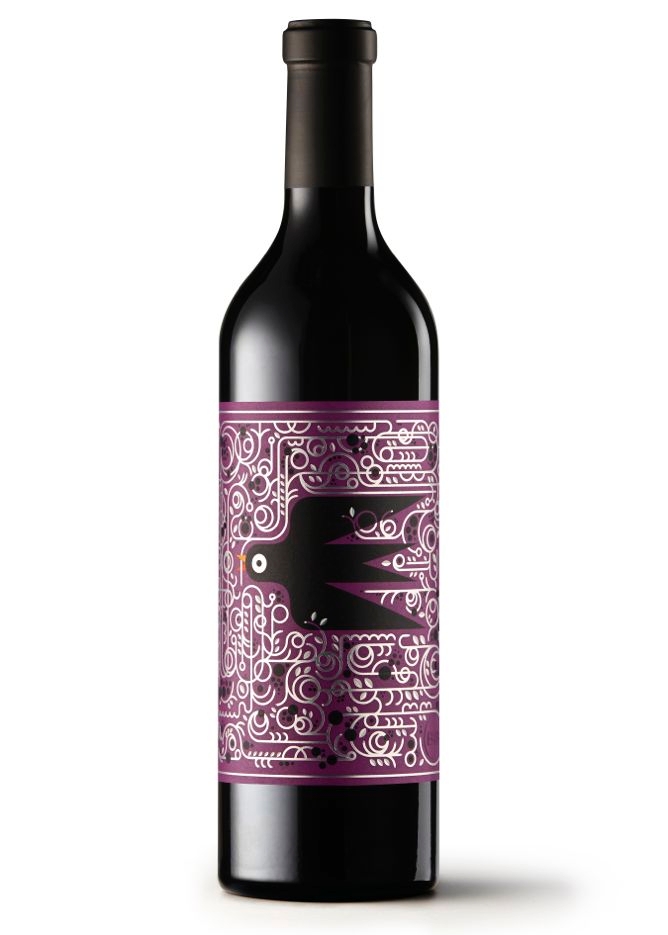 The company emphasizes that it is also heightening the wine-buying experience by allowing consumers a behind-the-scenes look at both winemaker and designer, with complementary photos and audio on its website and included in the wine packaging. But it's only a cursory glimpse into the creative process that doesn't necessarily add up to a compelling story. In an audio interview on Barrel + Ink's website, Hische notes that she chose the name of the special edition wine, Interessante, based on her own personal quirk of sprinkling her speech with "random Spanish or Italian phrases," adding that she used the double-s Italian spelling as a nod to the vineyard, which had been owned by two Italian brothers.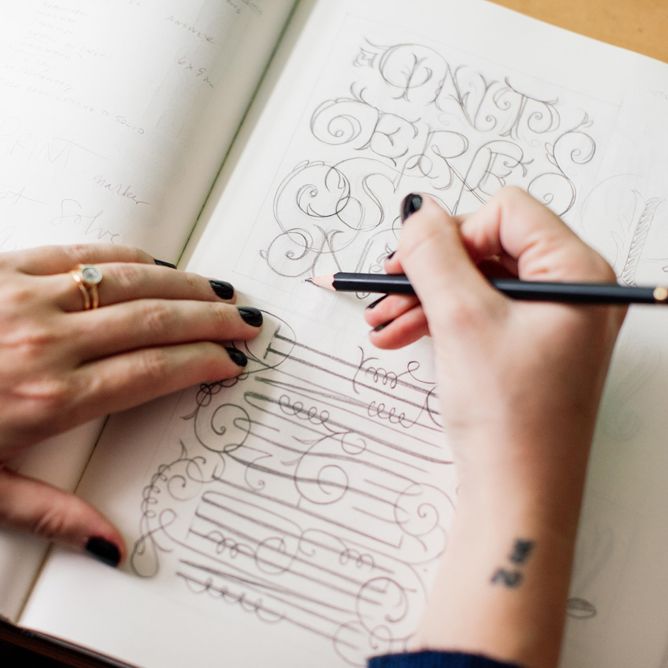 Known for her elaborate lettering and type design, Hische said that she wanted to create a look that was "as interesting as the wine," using a green-and-gold foil palette that complimented the color of the white wine blend. Perhaps the most interesting tidbit was her remark that she rarely meets her clients in person and that spending a day on the vineyard with Erickson had provided the "good vibes" that made her want to give "200 percent" to the design work.
While Hische's and the other designers' bottles stand out in a sea of largely uninspired design, many winemakers around the world nonetheless focus on branding, and there is a tradition of major producers collaborating with artists and designers to create innovative labels and packaging.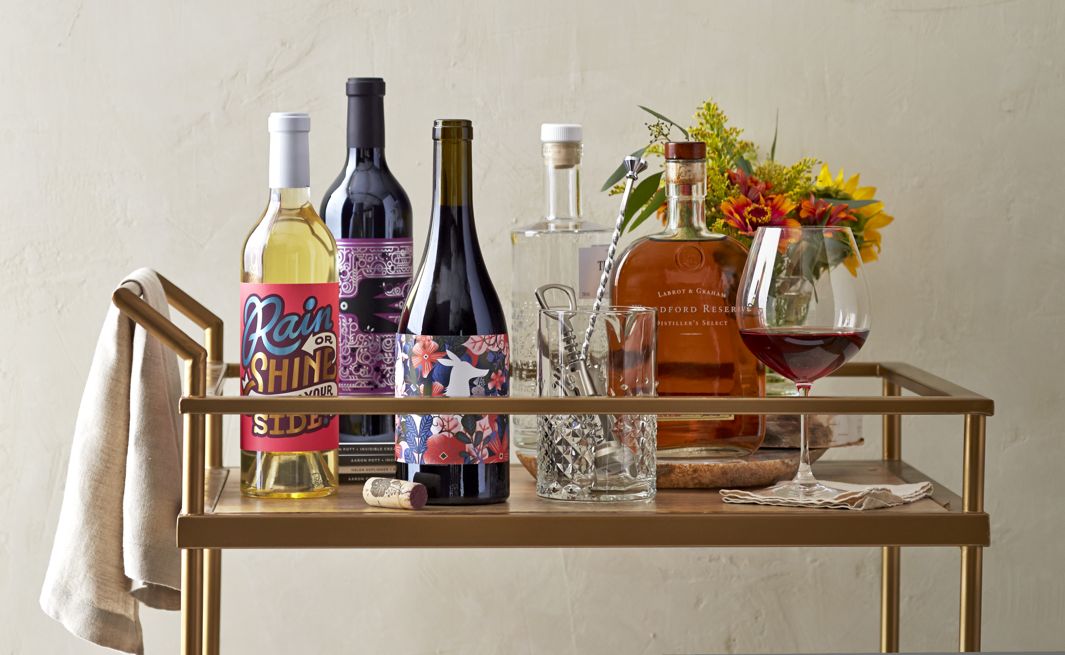 "Certainly many winemakers care about design," Miller said. "More and more you see young winemakers experimenting with design. And certainly, there are examples of wineries working with fine artists to provide label art (Château Mouton Rothschild and Picasso, for example). I think the latter was more about elevating an already exclusive brand by associating it with something equally exclusive and scarce. For us, it's the opposite. We hope that the artwork makes the bottle more accessible."